Great thread idea Holypuck!!! Cheers.
Wordy - apologies in advance lol.
Sorry to veer off current discussion direction but with all the Spa vs Mugello debate in another thread I just thought id share this rant seeing I'm all so pumped and really need to unload. (thought this thread would suit best)
I just got home tonight from a track/coaching day at the Morgan Park Raceway in Warick QLD organised by the Motorcycle Sportsmen of QLD. The Southern Downs race weekend is on this weekend and there are people there from Victoria to Townsville (for those not from Aust - from the bottom to the almost top of Australia) camping out there from tonight through to Sunday (at a relatively small low key event). Most of them using the Thu coaching and Fri track day as pre race practice time for the Sat/Sun race weekend. Juniors on R3's, 11 year olds on R15's (who crashed last session), supersports and superbikes, roadbikes, motards even 80cc stroker race bikes piloted by fearless kids.
Biggest shock for me was just after setting up in pit super early in the morning (1.4 degrees C on the cars outside temp readout) on arrival and then seeing Ben Henry pull up in the ASBK Factory Ducati race truck just across from me...? Troy Bayliss, Mike Jones were doing practice for the upcoming ASBK round i guess (the riders brief revealed Troys son Oli had school that day apparently lol so no fun for him on his 600cc national supersport racebike today). Gary McCoy was one of the QMS coaches... The day was all very low key, personal, approachable and respectful coaches, very helpful and doing it out of passion rather than pay many being volunteers, Gary is a champ, top top bloke! Gary runs a massive Mohawk hairdo these days (one that would make the sex pistols feel awkward lol) and was the sacrificial lamb checking the track was dry enough for the sessions to begin after wet sections got blown down and dried with the truck. He did this by taking his bombed up R1 racebike and wheeling out of the turn 2 uphill, dropping his wheel on the turnpoint of 3 just briefly enough to flick it down hard and fast.... then lighting the rear the entire way out off down hill turn 3 then transitioning into a wheelie as the rear bucked on its limit when regaining traction.... like WTF lol. Just Awesome! The opportunity to share a track with technically 3 guys who have ridden MotoGP bikes in anger was a nice little added bonus which made me feel pretty chuffed. Scary too when Gary passed outside mid corner to catch someone at the speed of sound a metre away... :O
Awesome awesome day. My first time at the Morgan Park track and Wow, very very technical. Not in the same league by a longshot compared to world class places like Mugello or Spa lol. Not even close to PI let alone the others, but a very quirky local track out in the hinterlands... very tricky to master. Some weird almost sacrificial lines to set yourself up for a good exit 2 turns down the road type thing in two (almost 3) areas of the small 3km track. Weirdest turn 1 I have ever encountered. To get it right it requires super hard trail braking for almost all of its braking zone (that seems almost impossible given the cement walls on entry) holding that apex line angle from 1 all the way to the turn 2 turn point (which is technically the T2 turn point) and dropping in even harder making it a big double apex (like one big single turn). Then an uphill/downhill fast 4th gear blind left turning in, until you are almost rubbing shoulders on a cement barrier until you can see the exit point, all under a bridge (with heaps of spectators watching you) which you wheelie out of from the exit point onto a fast downhill section whilst crossing the track to set yourself up for a slow reducing radius right turn 4....(with dodgy bumps in the middle you need to manage). Motocross bumps throughout this fun little track lol. Im rambling I know, just excited and want to go back out there tomorrow lol.
Thought id share some pictures below of the day and my 750 roadbike after tricking it all up with race glass, paint and decals, some big gearing changes and suspension... now a de-registered dedicating track bike. .. finally. Got a lot of the older riders asking about the '750' and wanting to take pics of it, I felt chuffed lol. I love tinkering with it as much as I love riding it.
A friend who sprayed my bike 'Buddha' who hasn't raced in 25 years and only just got back onto the race track about 3 months ago (having a very low budget race bike project) is now doing his very first race this weekend out there, so we will be going down to cheer him on this weekend for support!!!
Picked up 5hp on my second retune now, which surprised me actually. I thought the initial tune of 140hp was overly modest, I only had it retuned for fear it was too leaned out and would rather lose some hp , full system, filter and Bazzaz Zfi-QS-TC piggyback module. Before and after for recent retune gave 138whp up to 143whp with a slightly richer tune and feels smoother, map switch is set up to give 5% more full in map 2 when at Morgan Park - inland and at altitude. Not really chasing power and numbers, more so engine durability and life.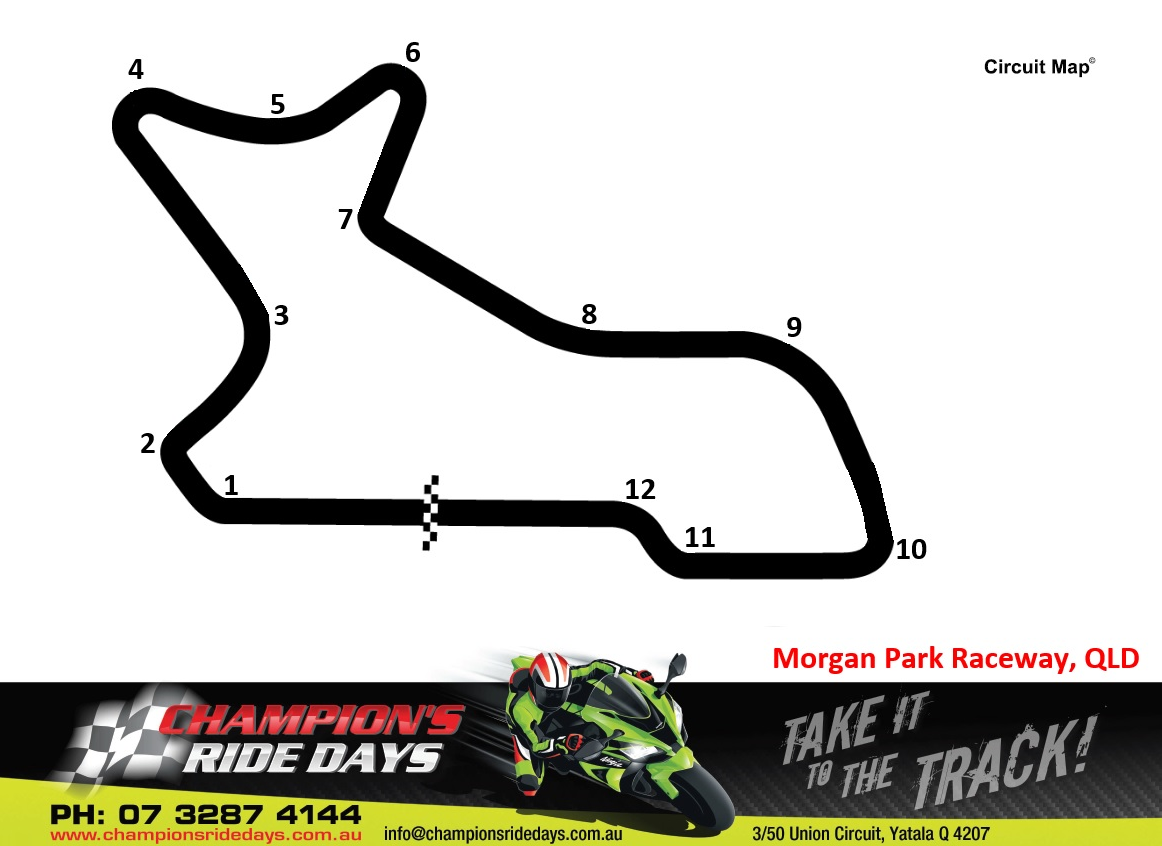 Hmmm, finally some worthy competition lol. A bit like trying to stick your dick out the car window and fuck the world... Nearly everyone in attendance was racing and being on my own was starting to think... have I bitten off more than i can chew, thankfully no, was an awesome day meeting some awesome friendly helpful people. I surprised myself being quicker than guys on bigger bikes who had racing careers many moons ago and been to this track multiple times.
It was my first time at this track and I needed a GPS to find my way around for the entire day, going by sight only for what corners were coming up next and a cpl of them look the same at entry lol oops. Not a day to set a blazing times in any shape but thought for shits and giggles I'd try out my new SpeedAngle laptimer for the first time on the days last session to see if it even works lol. A friend who is quick here says Its all about consistency.... well I'm consistently slow lol (ignore the 1:27 outlap). Im as fast on a 750 as the juniors racing kids are on the R3 rookie cup bikes lol. Hmm, I'll take that seeing those little guys are literally fearless and bounce, with no mortgage, unlike me.
Buddha, with his Frankenbike. 1996 ZX6R, with a reshaped GSXR front cowl and an RVF Honda 400 duck tail with some modifications to fit. Champ!!