https://www.autosport.com/motogp/new...rom-works-team
So it is official, Dani Pedrosa's time at HRC is finally over after this year, which most likely means he is set to retire at the end of the year as well as I think he knows that his time is up (even if he goes somewhere else, his challenge for race victories is certainly over) . He has always been my favorite rider since I started watching in 2007 and I have followed and supported him diligently, but its for sure overdue at this point as he has clearly struggled to adapt to changes (specifically Michelin tires) over the past couple years and Honda has to move past him and find someone who is going to consistently push for podiums week in and week out.
Even though he never was able to win that elusive championship, and had numerous years at the end where he was only at the front when the stars aligned 4-5 races a year, it was still awesome seeing him put together such a good season in 2012 when he won seven races and nearly beat Jorge. You may have never been the best rider on the grid, Dani, but for sure remembered as a rider who never gave up through the numerous, numerous injuries you have pushed through throughout your entire GP career, even as recent as Texas this year. I know most of you reading this have always looked at Pedrosa as essentially a usually irrelevant number 2 rider ever since Marc Marquez arrived, (and maybe even earlier) but I can honestly say that Dani was an awesome role model to me growing up through High school and college as he taught me to never, ever give up and to always put your best foot forward no matter how tough of a time you may be having of it, no matter how badly the odds may be stacked against you, and no matter how much more successful others around you may seem to be, as well as learning to recognize, overcome and change certain traits about yourself to become an overall better person (in reference to poor sportsmanship against Hayden in 2006 and Simoncelli after France 2011) . Thanks again for everything Dani, and have a great, well deserved retirement!
Also, just don't forget to let everyone know that you do in fact have the longest streak of consecutive winning seasons in MotoGP at 12 seasons in a row - do me a favor and make it 13 by the end of the year
Farewell Little Samurai.
Dani's first 125cc win in 2002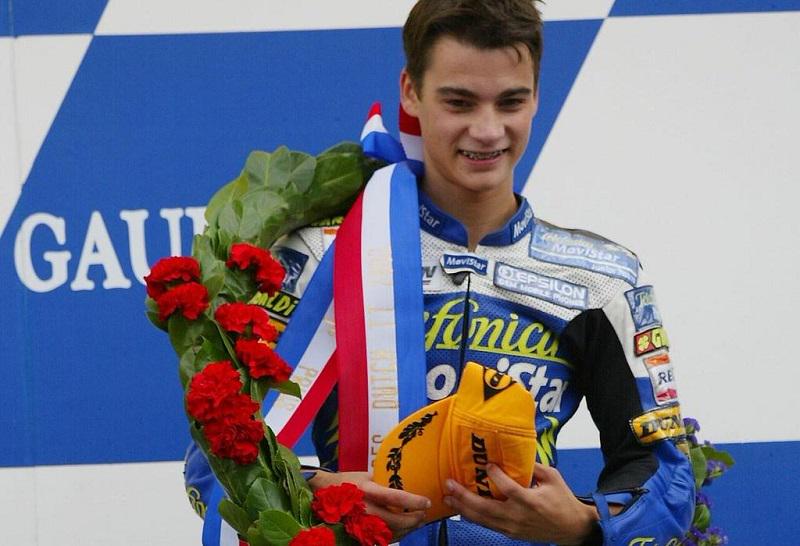 Dani's first MotoGP win in China 2006
Dani's first win of 2015 after having gone 18 races without a victory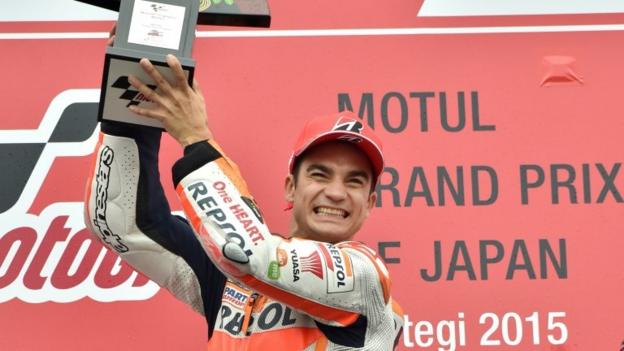 It would be interesting to see Jorge go to Honda, but most likely the Petronas Yamaha thing is a done deal, and if somehow he gets out of that, he would likely be staying at Ducati is my guess. It would be possible that Crutchlow could take his seat next year if he could just learn to crash less (although lets face it thats never going to happen) and learn he's not Marc Marquez and should take less risks, I feel he would actually be an ideal number 2 rider to Marquez. It is likely to be Franco Morbidelli at this point. But, for the first time since 2013, there is an open seat at Repsol Honda, let the silly season begin!