Circuit Details
LENGTH: 4.2 km / 2.6 miles
CORNERS: 5 left - 9 right
WIDTH: 13 m. / 42.65 ft.
LONGEST STRAIGHT: 674 m. / 2211.29 ft.
Circuit Record: 1'32.879 Valentino ROSSI (ITA) 2015
Average Speed (km/h): 160.3
Top Speed (km/h): 316.6
The Championship Fight
MICHAEL BUFFER: Ladies and gentlemen, welcome to the Le Mans Bugatti Grand Prix race circuit located in Le Mans, France. This event is sanctioned by the MotoGP Commission for 25 points towards the 2017 MotoGP Heavyweight Championship... of the world. This event is being dedicated in memory to our fallen rider, Nicky Hayden, injured in a push-bike accident
and remains in serious medical condition
. We will now observe a brief silence to send our sincere wishes for a speedy, and complete, recovery his way.
The three judges trackside that will be scoring this event: From Clermont-Ferrand, France - Michelin tires. From Corbetta, Lombardy, Italy is our second judge, Magneti Marelli. And our third judge, from the backseat of your daddy's car one drunken night in Europe - Whatever Insane Level of Courage You Were Born With. Finally, from inside the asphalt right, the man in charge when the lights go out, referee Gravity and the Laws of Physics.
And now, for the sold out crowds in attendance and the millions watching around the world. Ladies and gentlemen, from Les Mans, France,
LET'S GET READY TO RUMBLE!
[img]http://photos.motogp.com/2017/05/08/paddock-girlslg5_4561.gallery_full_top_lg.jpg[/b]
MICHAEL BUFFER: Introducing, in the orange corner... This rider stands right at ankle-biter height, and weighs in at significantly more than average due to the size of his... courage. This man holds a 3 year professional record of 3 races at this circuit, finishing 13th in 2016, 4th in 2015 and 1st in 2014. Hoping that 2017 will be a French kiss and not a French miss, racing out of Cervera, Spain, the Itsy Bitsy Spider,
Marc, Marquez
!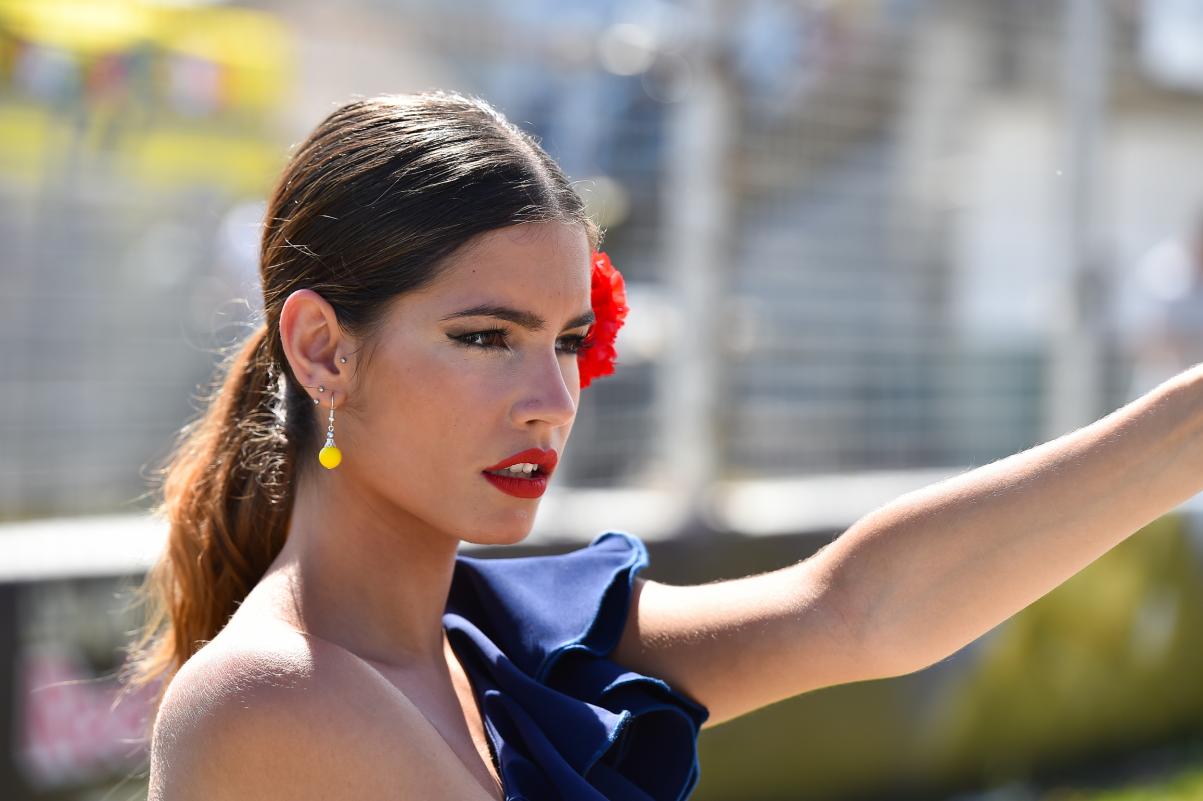 MICHAEL BUFFER: And introducing next, in the red corner... This rider is standing a little bit taller after a podium in Spain. For this event, he weighed in more than a little heavy with the weight of his team, their manufacturer, and all of Italy on his shoulders. he holds a 3 year professional record of 3 races at this circuit with finishes of 1st, 1st, and 6th in 2014. Riding out of Majorca, Spain, Georgeous...
Jorge, Lorenzo
!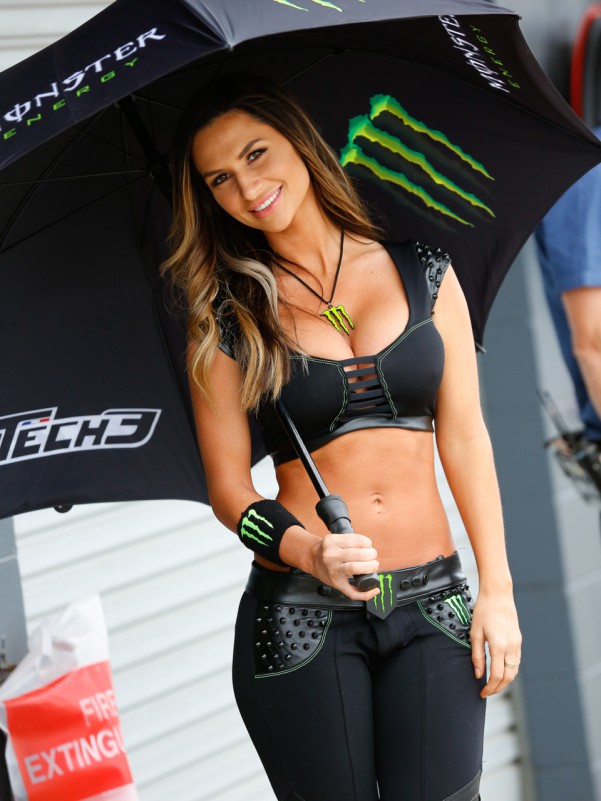 MICHAEL BUFFER: And now, ladies and gentlemen, fighting out of the blue corner... This rider stands head and shoulders above the other riders in the paddock... literally. He weighs in this evening with the astonishing amount of weight from the tears of joy flowing from his fans that he is leading the championship. He holds a 3 year professional record of 2nd... 2nd... and.... 2nd. Racing out of his home town of Urbino, Italy. The Moonglow Hippie...
Valentino Rossi
© 2017 Ayer Fleming, AyeFleming.com and
Shae Butter Loses Her Ears