Circuit Information
Laps: 27
Total distance: 119.4 km / 74.3 miles
Circuit Record: 1'38.735 Jorge LORENZO (SPA) 2015
Average Speed (km/h): 157.5
Top Speed (km/h): 295.9
MFC on Pay-Per-View
MIKE: Good evening fight fans, and welcome to MotoFC. Presented to you tonight by Dave and Busters. Dave and Busters: eat, drink, play sports. We have a wonderfully stacked card this evening and joining me trackside is my veteran co-host, Joe Rogan.
JOE: Thanks, Mike. It's really great to be here in Spain. It's always a great atmosphere here, the fighters love and I think that this is going to be a really great show.
MIKE: Yes it is, and speaking of fighters, let's take a look at our first match up tonight: Jorge Lorenzo vs. Andrea Iannone.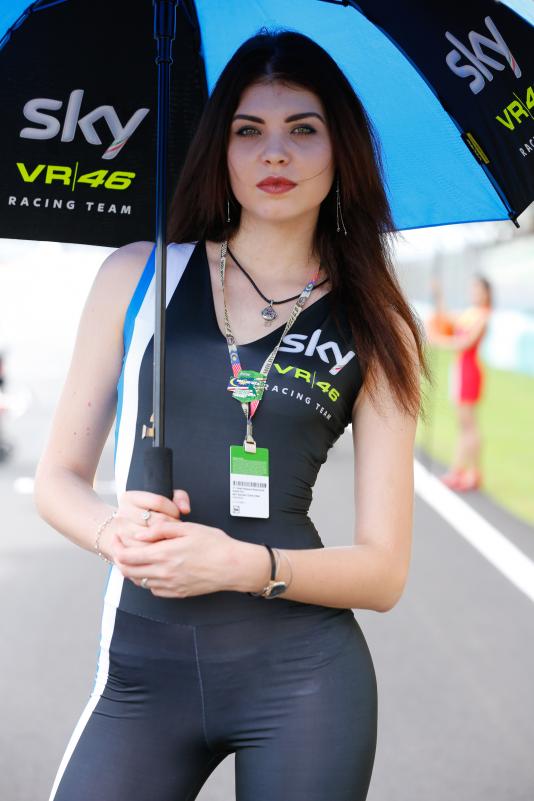 JOE: Mike I think that this is going to be a really great fight. Iannone is a veteran of the Ducati camp and really shined on that bike, but things are different this year. Lorenzo took his seat and he definitely feels like he has something to prove.
MIKE: That's right Joe. And he has certainly been riding like he has something to prove as well.
JOE: Definitely Mike. We saw it in Qatar, he crashed out there. Then he got the double-whammy in Qatar, coming together with Lorenzo and then getting hit with the ride through penalty.
MIKE: And a lot of people were saying that wasn't his fault Joe.
JOE: That's right Mike. Initial thoughts were that Lorenzo had been another Iannone victim, remembering the shennanigans from 2016 but the replay really showed that Lorenzo was the one who impacted him.
MIKE: Iannone definitely delivered the knockout that time, but Lorenzo would seem to have the upper hand coming into this match-up.
JOE: 2nd in 2016. 1st in 2015. 4th in 2014. Mike, Lorenzo has had great success here. Iannone meanwhile couldn't even crack the top 5. 7th in 2016. 6th in 2015 and a DNF in 2014.
MIKE: But the Ducati is the dark horse this season Joe.
JOE: That's right Mike. The Ducati likes a brawler, someone who can just get down and dirty with it. But that is really the opposite of Lorenzo's style. The Suzuki meanwhile, seems to like a technician, and now Andrea is on that bike.
MIKE: So who gets it tonight Joe?
JOE: I'm going to give the nod to Iannone here, Mike. Lorenzo may like this track, but I think that he is still puzzling out the Ducati. I give him a top 10 finish, but I think Iannone cracks top 5 for sure.
MIKE: Alright Joe, moving on to the next fight of the night, Valentino Rossi vs. Maverick Vinales.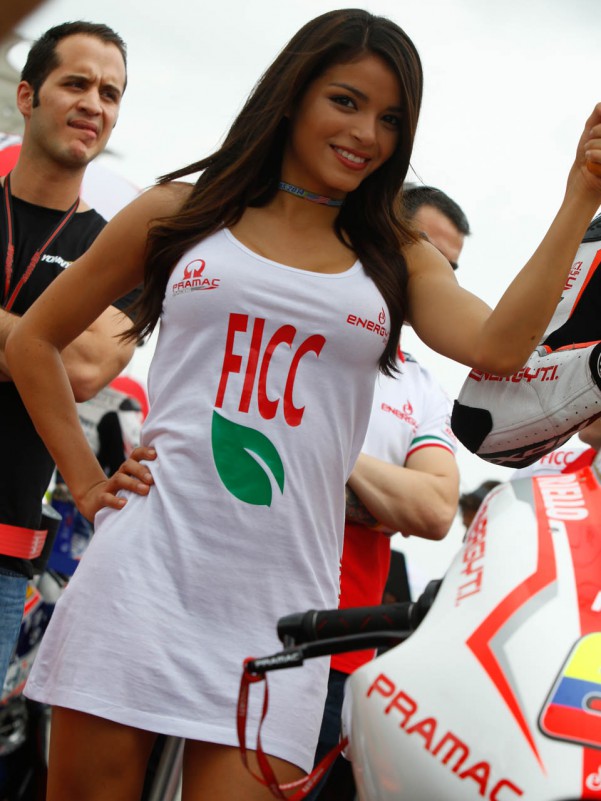 JOE: Mike, this is clearly one of those fights that MMA fans love to see. The grizzled veteran taking on the young up and coming fighter. We grew up watching this kind of match up romanticized on television and in the movies, and it's kind of a treat to watch it play out in real life.
MIKE: Maverick has had a pretty good training camp coming into this matchup, hasn't he?
JOE: He had a
phenomenal
camp over the winter Mike. Talking to his trainers, everybody was impressed by his performance. He dominated testing, fell back and then dominated Qatar, and then won again in Argentina.
MIKE: But then he had that fall. Is that the first sign of a crack in his armor? Does that show that there's a weakness in his game that Rossi can exploit?
JOE: I don't think so Mike. All of these guys at the top level, you have to give them a fall or two over the season. It's not like he's got stock in Shark Skinz like Iannone and trying to drive those stock prices up. That was one fall, he wasn't hurt and seems to be stepping into the ring healthy.
MIKE: What about Rossi though? This isn't exactly his first rodeo and he's taken charge of the standings. Can he keep that momentum going?
JOE: Mike, Rossi has been grinding away at the highest levels longer than anyone on the grid. He knows how it feels to be under this kind of pressure. He knows how to handle the pressure. The danger here is that he goes into limp mode like Hugh Hefner without his Viagra and tries to nurse the points lead. But I honestly don't see that happening tonight. It's too early in the season and he will be up for a scrap.
MIKE: End of the day Joe, who gets it when the bell rings?
JOE: It all comes down to youth, Mike, and Maverick has it. Age is the enemy in the fight game, and it has Rossi is its sights. Rossi won this last year and Maverick only pulled in 6th, but pound for pound I give it to Mav tonight. Both on the podium, but Maverick looking down at Rossi.
MIKE: And finally, the main event of the evening, Maverick Vinalez vs. Marc Marquez.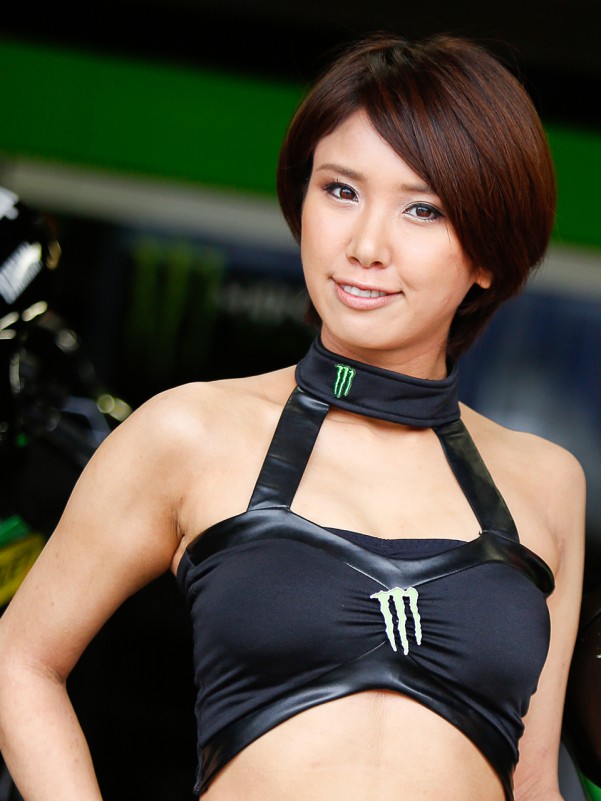 JOE: Mike, this one is going to bring the house...
down
! This is the fight that we've been waiting for.
MIKE: But that's not the first time that we've heard that from these fighters. We were promised fireworks in Texas the last time that these two met, but that's not what happened.
JOE: That's right Mike. There was a lot of talk during the weigh in at Qatar, and then the actual match proved to be excellent. It wasn't the all out brawl that we expected, both men engaging in a very technical fight that ended with Maverick on the top step. Argentina had some really good promised, but then Marquez pulled out of the fight so we had to wait until Austin. Then in Texas Maverick pulled out, leaving the fans waiting two rounds for the rematch of the fight all the way in round 1.
MIKE: This is a home race for Marquez, and he's usually very strong here.
JOE: On home soil you can't underestimate Marquez. That is a scary dude on track! 3 years, 3 podiums, 3rd, 2nd and 1st going backwards from last year. Not as dominant as his performance in the states, but very, very strong.
MIKE: That would seem to give the advantage to Marquez.
JOE: Don't sleep on Maverick though. That dude is for real. On the Suzuki he was like Alyson Hannigan's character in American Pie. Looks harmless enough most of the time, but then all of a sudden she busts out the flute speech, ties you up and calls you her bitch while
she's
taking
you
.
MIKE: You sound kind of passionate about that, Joe.
JOE: Red heads be crazy, Mike. And Maverick looks like he has a little ginger in him.
MIKE: Final prediction Joe?
JOE: I give it to Maverick, but only because Marquez seems to be struggling so much with the Honda this year. Nobody understands how Texas happened. I think Maverick takes the top step late in the race with Marquez finishing just behind.
MIKE: There you have it folks. Now we'll take it to our veteran announcer, Bruce Buffer, ringside.
JOE: Gingers, call me!