After Luis Salom's tragic crash in Catalunya last year, MotoGP will now be using nearly the same layout this year in order to increase safety at the circuit.
The F1 layout for Turn 10 will officially be used for MotoGP here on out and the F1 layout will also be used for the last two corners of the track, turns 13 - 15.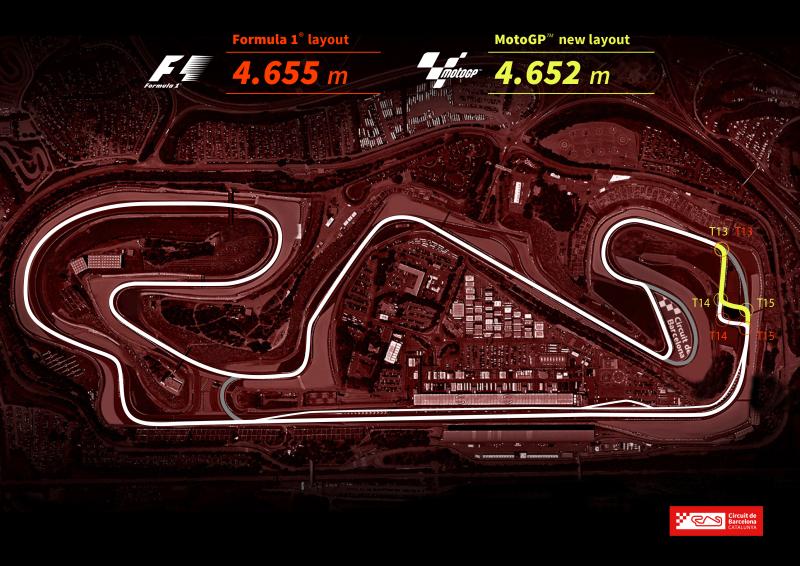 Personally, I think this is pretty disappointing as the original MotoGP layout has created extremely exciting racing over the years, example Lorenzo and Rossi 2009.
I totally understand making turn 13 much earlier and thus creating a chicane at the end as it is true that the riders were going way too fast into turn 13 to be so close to a wall, but the F1 layout for turn 10 is so not MotoGP friendly and it all will just make the track so much less exciting for racing and there won't be nearly as much flow.
But ofc safety is the number one priority.
But to be quite honest how much safer could it really be through turn 10 if it makes race-ending dive-bombs so much more likely to happen? Example lorenzo and Iannone last fucking year