Circuit Information
LENGTH: 4.8 km / 2.98 miles
CORNERS: 6 left - 8 right
WIDTH: 15 m. / 49.21 ft.
LONGEST STRAIGHT: 762 m. / 2500 ft.
Laps: 24
Total distance: 115.2 km - 71.5 miles
Weather courtesy of Weather.com
[table]
[tr][td]DAY[/td][td]HIGH/LOW[/td][td]DESCRIPTION[/td][td]PRECIP[/td][td]WIND[/td][td]HUMIDITY[/td][/tr]
[tr][td]THIS WEEKEND, 10/14[/td][/tr]
[tr][td]FRI Oct 14[/td][td]67°F / 47°F[/td][td]Partly Cloudy[/td][td]10%[/td][td]E 4 mph[/td][td]56%[/td][/tr]
[tr][td]SAT Oct 15[/td][td]70° / 48°[/td][td]Sunny[/td][td]10%[/td][td]ENE 5 mph[/td][td]58%[/td][/tr]
[tr][td]SUN Oct 16[/td][td]71° / 54°[/td][td]Mostly Sunny[/td][td]10%[/td][td]ESE 5 mph[/td][td]60%[/td][/tr]
[/table]
Psychic Helmet Reading
Disclaimer: The views and opinions expressed below are not representative of the reader, the writer, the speaker, or Al Gore. Do not feed the psychic after midnight... except wouldn't that mean that you never feed it? Ever? I have pondered this for years. For best results, read with a horrendous Jamaican accent.
MS CLEO: Good afta-noon. Welcome to di GP Psychic Network. Ah who di next calllah?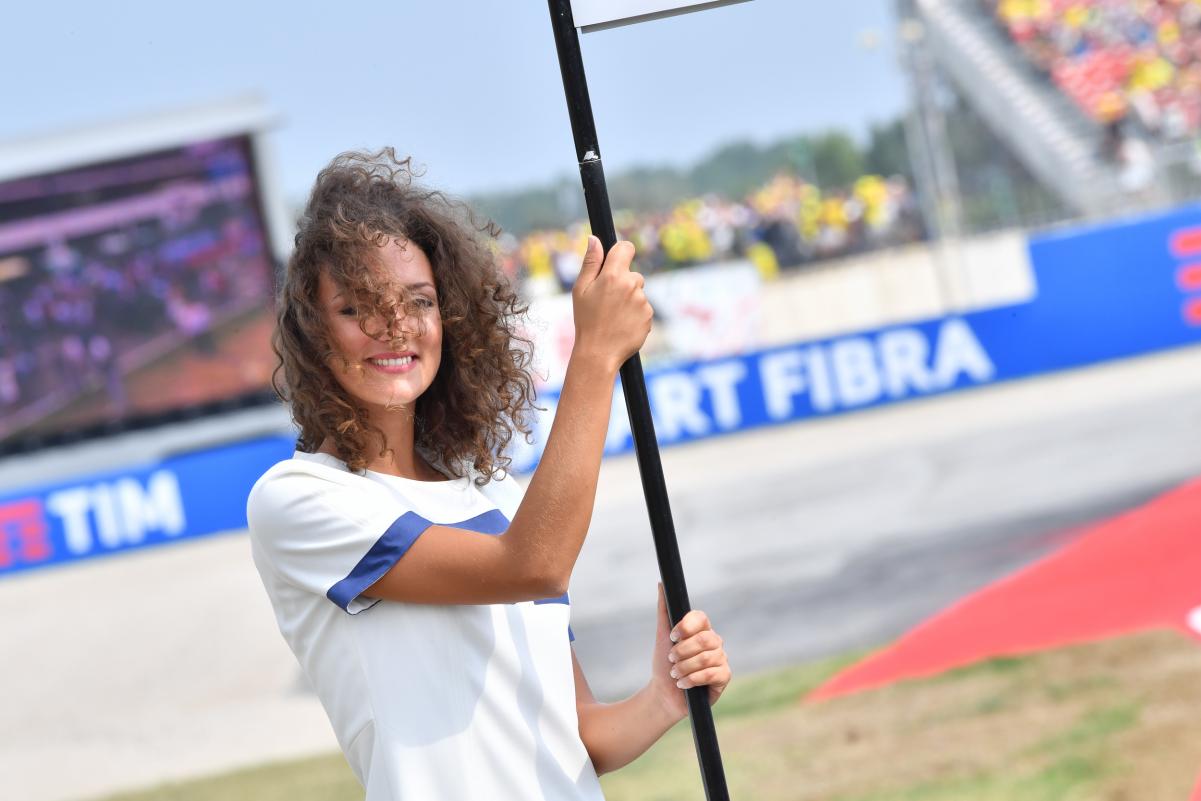 CALLER: Yes, I, like, want to know what you see in my future for the race?
MS CLEO: Di spirits is showing me a color in a circle. Is a candy, is a M&M candy. You is Marquez, aintcha boy?
MARC: O-M-G, yes! How did you know?
MS CLEO: Di spirits know all, show all. I see you helmet. Is young, an shiny. An
virile
. An it dat big powah symbol right dere on di crown.
MARC: Eeee! That is so totally my helmet. Like, what do the spirits say?
MS CLEO: Di spirits say di fiery red of di helmet is di key to your best performahnce dis year.
MARC: But Cleo, I like totes sucked last year. And not, like, you know, that one time? In band camp? The spirits didn't show you that, did they?
MS CLEO: No man, di spirits not show me dat. Dat was di internet! Wat di spirits show me is dat last year was a fluke! You was doing good in 2013 and 2014, wit two second places. Dat fourth place lahst year was notin' man. Wit dat symbol of powah on you head, you gon be strong like ah ox! Just watch out far di man in blue an it should be cool runnings.
MARC: Man in blue? What...
MS CLEO: Next callah! Speak so di spirits can ear you!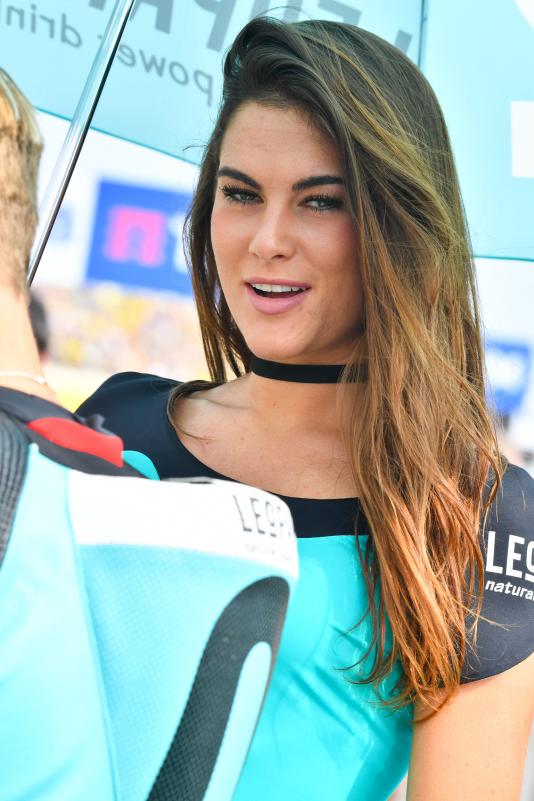 CALLER2: Sshh! Ssshh! I got through. Hello? Am I on?
MS CLEO: Yes callah. How can di spirits talk true me an enlighten you world?
CALLER2: My name is Common, and I just want to know if I have a chance at the race?
MS CLEO: I not know no Common man on di grid.
CALLER2: Are you sure? My last name, shut up man, shut up! My last name's Yurface? I know you heard of me.
MS CLEO: No, Mr. Yurface. I never herd of you. But di spirits, day talking to me. Day showing me ah vision. A light baby blue, like on di bottom of a baby. A single star, and a 'D' 'R' like di Dominican Republic where I from.
CALLER2: I thought you were from Jamaica though....
MS CLEO: Day say you Vinalez. Dem say di star on your head means you can be a star on di race, like di star on your head. Dem say even if you crash out last year, you no fi worry. Remember you ah di star fi Suzuki, and you can bring dat trophy home. Dem say 'D' 'R' mean don't regret last year. Just twist dat trottle.
MAVERICK: Yeah, but really I thought you were from...
MS CLEO: Next callah.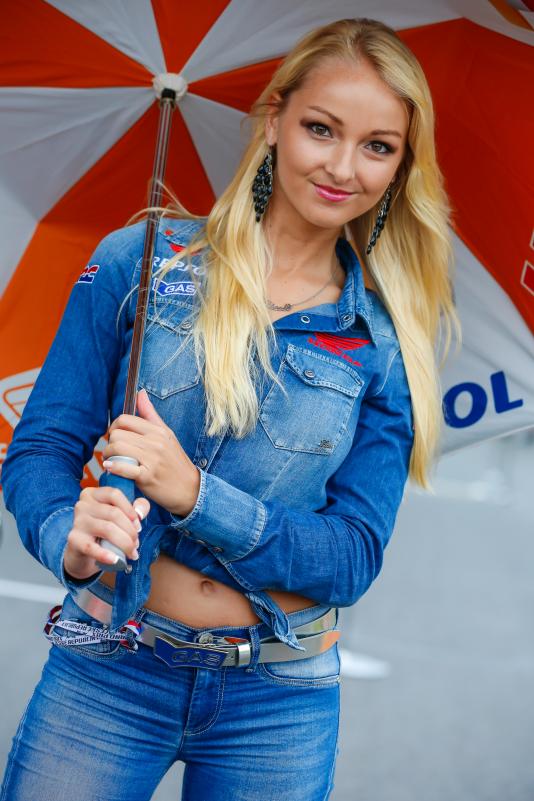 CALLER3: What's my fortune!
MS CLEO: Di spirits is tahlking to me. Dem....
CALLER3: Dammit woman. My fortune!
MS CLEO: 'X' marks di spot Lorenzo. Di spirits say 'X' is where dem berry di podium treasure. Tree ears and tree podiums, an you done win it in 2013 and 2014. Me no haffi tell yuh dat you is di blue ridah. But di spirits warning me fi tell yuh, beware di red horse wid di white shield. Is a bad omen, like Julius Ceasar when him wife tell him say dat is not what he tinking, him best friend was just checking her for ticks and now want him to go to di bar.
JORGE: A red horse with a white shield. What could it be.
MS CLEO: Dat's all far now. We will see you next time.