Circuit Information
LENGTH: 3.7 km / 2.28 miles
CORNERS: 10 left - 3 right
WIDTH: 12 m. / 39.37 ft.
LONGEST STRAIGHT: 700 m. / 2296.59 ft.
Laps: 30
Total distance: 110.1 km - 68.4 miles
Weather Courtesy of Weather.com
:
[table]
[tr][td]DAY[/td][td]HIGH/LOW[/td][td]DESCRIPTION[/td][td]PRECIP[/td][td]WIND[/td][td]HUMIDITY[/td][/tr]
[tr][td]THIS WEEKEND, 07/15[/td][/tr]
[tr][td]FRI Jul 15[/td][td]64°F / 50°F[/td][td]Showers[/td][td]60%[/td][td]WNW 12 mph[/td][td]70%[/td][/tr]
[tr][td]SAT Jul 16[/td][td]73° / 59°[/td][td]Sunny[/td][td]0%[/td][td]NW 8 mph[/td][td]54%[/td][/tr]
[tr][td]SUN Jul 17[/td][td]73° / 58°[/td][td]PM Showers[/td][td]50%[/td][td]WNW 8 mph[/td][td]70%[/td][/tr]
[/table]
How One Race Can Change Your Life
or
Let's Hear It for the Supporting Cast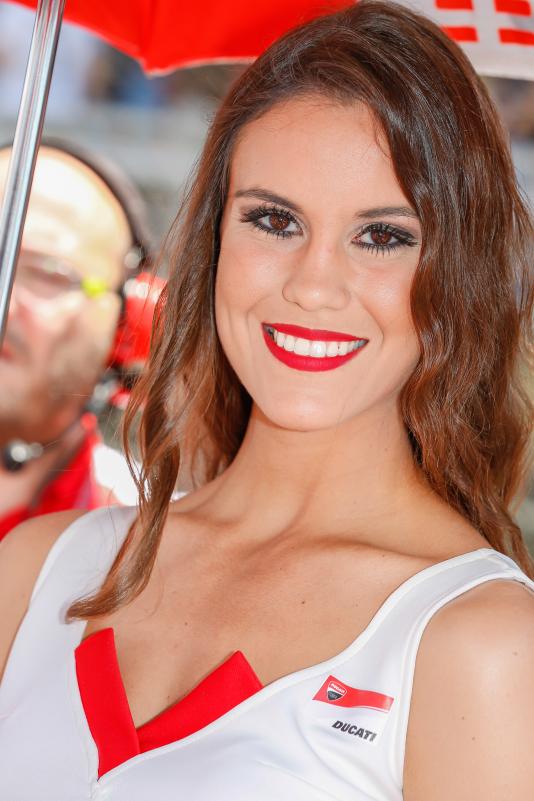 Ducati Corse
No discussion about the last race would be complete without a mention of the infamous Team Red. If the MotoGP arm of Ducati Corse were a human - or at least a semi-synthetic cyborg that happens to not be bent on world domination but has some lovable flaws that give it a sense of humanity - then it would have slunk off when the flag dropped and drunk itself into a coma. Then it would have blown its bank account on hookers and blow, starting a self destructive spiral into depravity that would see the end of its career until it resurfaced years later on
TruTV's World's Dummest....
. I mean, what do they have to do? On no less than 4 occasions, possibly 5 or 6, Ducati were poised to take home their first win since Prodigal Son Casey Stoner left the factory. On no less than 3 there were positioned to sweep the podium, whatever that would mean to the concessions that they are currently allowed. Every one of the series' lead riders played their part. Past factory rider Rossi crashed out while in a commanding lead to prove that there were no hard feelings between them. Future employee Lorenzo hung back as far as he could without getting off and pushing the bike around the track (which he admitted wasn't far from his thoughts). Even Marquez told them thanks for the media boost and negotiating leverage that their rumors and offers gave him by not pushing too hard despite being in striking distance for the win. And yet they still managed to come away with only a hard fought 3rd place. Thank heavens for the Pramac team who brought home the podium, proving once again that the satellite teams can carry the flag.
Keys to victory: With rain predicted in the PM showers, a stern talking to with Iannone and Dovizioso could see Ducati edge back to the front, especially with their factory team (who, to be Frank - 'cause I ain't Beans - could use the positive publicity).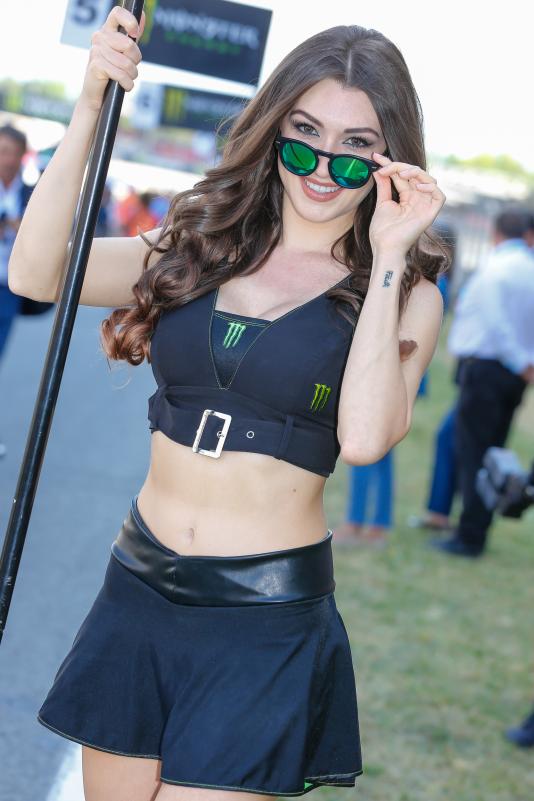 Jack Miller #43
Speaking of the satellite teams... They said it couldn't be done again. Heavens knows that it's been 10 years since it happened last. But dang it if we haven't finally gotten to see a satellite team take the victory again in MotoGP. Now, I know what some of you are thinking.
"But there was a torrential downpour!"
That is true, but....
"But the race had to be restarted!"
Yes, that is also true. But...
"But all of the major players crashed out and..."
Look, just shut up and let me get a word in edgewise.
That last part is part of the beauty. Conditions weren't just bad, they were horrendous! Rossi tried to one up Marquez for high speed crashes but fell short because of lack of grip in the rain. Lorenzo decided that discretion was the better part of valor and earned a pocket full of points that he didn't think he'd get while waddling in last place. And Marquez flat out said "Eff that, gringos locos!" Or, like, whatever he said. And with all of that carnage going on, Miller just said, "Let's ride!" Honda should give the guy his own commercial (I want a cut of the media proceeds for coming up with the campaign idea) because he really put on a clinic on how to handle tricky conditions. He stayed well within his limits, pushing just hard enough to keep one of the fastest riders alive at bay, while another crashed and another couldn't cope. Kudos to Miller for not only earning his first victory in the top class, but giving us hope that the satellite bikes aren't just grid fillers but can really give the non-factory riders a chance to shine.
Keys to victory: An effing miracle. Really, it's gonna be tough this weekend. But if his girlfriend stroked his... ego (perv!) enough then maybe he'll have the confidence to push harder to the front, especially if conditions are tricky again for the big show.
(You're still thinking it aren't you. Gross....)
The Factory Boys
I'll just go ahead and lump them all in together, because they all showed us the same thing in different ways and they all learned some import lessons.
Rossi - After binning it from a commanding lead, he showed us that maybe sometimes you shouldn't push quite so hard in the rain and leave a little more margin for error no matter how good you feel on the bike. That crash in race 2 was a colossal mistake, which he himself acknowledged by how hard he tried to get the bike restarted. He was not happy with himself, and he had every right to be. To finish first, after all, you must first finish.
Lorenzo - On the other hand of the spectrum, Lorenzo felt absolutely horrible on the bike. While Rossi felt great and pushed hard, Lorenzo thought he was on ice and wanted to stop. But he didn't. As a result he finished in 10th place, picking up 6 points in a race where he thought he'd get none while languishing in last place. He didn't finish first, but he finished and in a sport where championships can be decided by half a point, these six might make a difference by the end of the year.
Marquez - What can you say? In any other year you'd have expected him to charge hard and try to claim the victory. This time he didn't, instead riding within the limits of bike and conditions to take a "safe" (is anything really safe in racing under those conditions?) 2nd place and bagging 20 points. He's got a hugely commanding lead, and the championship is now his to lose on a bike that he admits he is not comfortable with at all. Of all his rides, victories and records, this ride might just be the defining "championship character" ride of his career.
Keys to victory: For the factory 3? Do the bikes start? Well then, chances are one of 'em will win it this time.