Circuit Information
LENGTH: 5.2 km / 3.26 miles
CORNERS: 6 left - 9 right
WIDTH: 14 m. / 45.93 ft.
LONGEST STRAIGHT: 1141 m. / 3743.44 ft.
Laps: 23
2/3 of laps: -
Total distance: 120.6 km / 75.0 miles
Weather courtesy of Weather.com
[table]
[tr][td]DAY[/td][td]HIGH/LOW[/td][td]DESCRIPTION[/td][td]PRECIP[/td][td]WIND[/td][td]HUMIDITY[/td][/tr]
[tr][td]THIS WEEKEND, 05/20[/td][/tr]
[tr][td]FRI May 20[/td][td]64°F / 54°F[/td][td]Thunderstorms[/td][td]80%[/td][td]N 10 mph[/td][td]84%[/td][/tr]
[tr][td]SAT May 21[/td][td]71° / 56°[/td][td]Sunny[/td][td]20%[/td][td]ENE 7 mph[/td][td]72%[/td][/tr]
[tr][td]SUN May 22[/td][td]72° / 55°[/td][td]Partly Cloudy[/td][td]10%[/td][td]SSW 12 mph[/td][td]69%[/td][/tr]
[/table]
In Memorium
Almost ten years ago, I wrote my first pre-race report as a way to escape the constant arguments over the same two riders and the same handful of encounters. Those initial posts were me taking my own advice that I would later give someone who complained about them - if you don't like the conversation, then change it. When it became obvious that my efforts were not only appreciated but anticipated, I took steps to formalize the format and delivery so that the overall concept evolved into... well this. The first true pre-race report that I consider myself to have written came
on August 11, 2011
. Titled "Bleeding on the Edge", it featured the flowing lines of the
2008 MotoCzysz C1 prototype motorcycle
.
This past week, architect, rider, racer and visionary
Michael Czysz passed away after a long and private battle with cancer
. While he did not live to see the C1 compete, his shift in focus to the world of E-bikes led to the kind of innovation, achievements and race victories that anyone could be proud of. The event of his passing gave me the opportunity to reflect on some of the design and writings that originated from the MotoCzysz garage, and to evaluate some of the discussion current in MotoGP through a different lens than many.
One of the criticisms that were leveraged against Czysz during the inception of the C1 was that some of his concepts were so far off from what the larger manufacturers were doing. There is a solid school of thought that says that if the big players aren't doing something, then it probably isn't worth doing and is a waste of time. I cannot help but think that Michael Czysz has been laughing these past two years at the events in MotoGP.
In a blog post about aerodynamics
posted on the MotoCzysz site
Michael wrote:
Quote:
Ugly Aerodynamics

What is needed to create an aerodynamic motorcycle is in direct contrast with the current fashion trend of motorcycle design. Think less RC8/RSV4R tail and more… well every bad "futuristic" concept bike you saw in the 80′s tail.

Beauty is more than skin deep

The original design for the C1 had a ducted radiator system, though very difficult to implement in the constraints of an ICE motorcycle. I have always believed this was a worthwhile pursuit. The 012E1pc takes this concept to another level with body panels that ram air and vacuum assist the entire cooling process. MotoCzysz has spent as much effort on how the air flows thru the bike as around, the result is a cooling system that looks more like an intercooler from the space shuttle than for a motorcycle.
True to his words, if you look at pictures of the C1 there are subtle creases and structures all over the bike that direct air into the large side channels. However, more to the point of current GP discussion, is the title picture of this post. There, on a electronic bike from a "garage" outfit, are the very structures that are currently causing such an uproar in the class of the racing elite. "Strakes", "winglets", "spoilers".... call them what you want, but Michael Czysz not only implemented the concept - and successfully - but proved that they can be so much more than what many people see. While the strakes in GP appear to be gory, tacked on afterthoughts of design - which, to be fair, they probably are - the E1PC shows that if given a bit of thought they can not only be elegant, but also incorporated into the fairing and be no more a danger than any other aspect.
Ride In Peace Miachel, and godspeed.
The Ducati Conundrum Resolved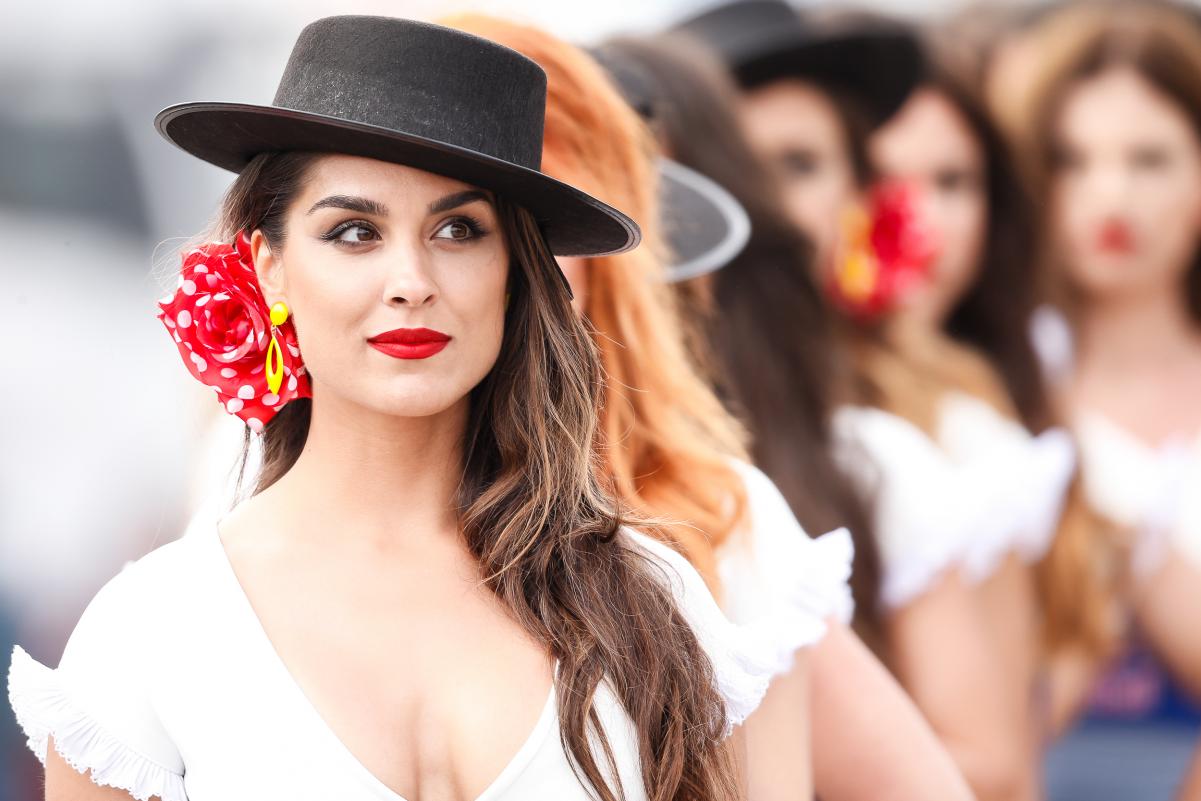 After months of hype and innuendo, the Ducati factory (responsible for the current trend of strakes that has swept the paddock) announced that Jorge Lorenzo would be jumping ship from the successful Yamaha team to ride in red for 2017. Astute viewers would have noted that Lorenzo was the first Yamaha rider to adopt using strakes, and it could be suggested that he did this in preparation to better understand the riding characteristics that the aerodynamic devices impart before leaving. This news threw the entire silly season into a spin, as it opened several intriguing possibilities for rider moves. Nobody would be surprised to be told than Andrea is remaining at Ducati - there are two of them after all.
Ducati has now confirmed that Dovizioso
will be the one to stay.
Iannone is believed to be in line for one of the other seats that will be vacated
as other riders move around.
With a fresh contract in hand, Ducati will be eager to reap some rewards. With such a high profile rider as Lorenzo coming on board, they (in many ways) need the Desmocedici GP to shine. This makes the upcoming weekend a tough one for Dovi. Not only has he been plagued with bad luck, gremlins, and seagulls this year but the Italian track has not been one of his best aboard the Ducati. He has been unable to even get near the podium in the past 3 years.
Keys to victory
: Sneak a jet engine in there to go with all of the wings? Better yet, take a page from the automotive supercar handbook and ask Gigi to deliver a hybrid system by shoving a compact C1 battery under the fairing to provide an extra boost of power.
2015 - Ducati Factory Team - DNF
2014 - Ducati Factory Team - 6th
2013 - Ducati Factory Team - 5th
The Great Yamaha Mystery - Solve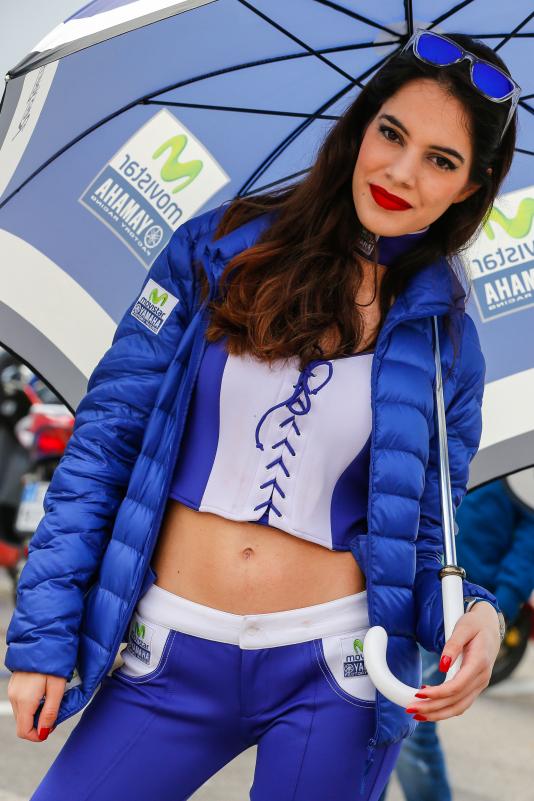 With Rossi locked into Yamaha, and both Lorenzo and Dovizioso confirmed to Ducati there was only one other hot prospect left on the table. While some rumors were circulating that Dani Pedrosa may have been poached from Repsol Honda, the theory seemed far fetched at best, flight of fantasy at worst. Pedrosa has been a long time Repsol man... well possibly even before he became a "man". While the same may have been said for Lorenzo given his longtime association with Yamaha, Pedrosa does not seem to have the same contentious relationship in the garage that the Mallorcan does. Needless to say that Pedrosa is staying put, happy where he is. Maverick Viñales, who has been making Suzuki look really good including returning them to the podium, will be moving to the Movistar squad in 2017 to replace Lorenzo.
Keys to victory
: Attrition. Rossi and Lorenzo are out to prove a point to each other. Marquez struggles with the Honda but he's making it work. Kind of. Dovi wants to show Gigi that he made the right choice in retaining him and Iannone wants to show that they made a mistake - Argentina not withstanding. There's plenty of opportunity for the front runners to take each other out, if Dovi's bike doesn't sport another leak or flat tire or something again.