Circuit Information
LENGTH: 4.4 km / 2.75 miles
CORNERS: 5 left - 8 right
WIDTH: 11 m. / 36.09 ft.
LONGEST STRAIGHT: 607 m. / 1991.47 ft.
Laps: 27
2/3 of laps: -
Total distance: 119.4 km - 74.3 miles
Weather courtesy of Weather.com
:
[table]
[tr][td]DAY[/td][td]HIGH/LOW[/td][td]DESCRIPTION[/td][td]PRECIP[/td][td]WIND[/td][td]HUMIDITY[/td][/tr]
[tr][td]THIS WEEKEND, 04/22[/td][/tr]
[tr][td]FRI
Apr 22[/td][td]74°F / 53°F[/td[td]Partly Cloudy[/td][td]0%[/td][td]NNW 12 mph[/td][td]65%[/td][/tr]
[tr][td]SAT
Apr 23[/td][td]74° / 53°[/td][td]Partly Cloudy[/td][td]0%[/td][td]WSW 11 mph[/td][td]67%[/td][/tr]
[tr][td]SUN
Apr 24[/td][td]78° / 52°[/td][td]Mostly Sunny[/td][td]0%[/td][td]NNW 11 mph[/td][td]63%[/td][/tr]
[/table]
How It Should Have Started: The Jerez Press Conference
MODERATOR: Good afternoon everyone. I know what we are all excited to get started with this weekend. If it's okay with everyone we'll start with the reigning world champion, Jorge Lorenzo.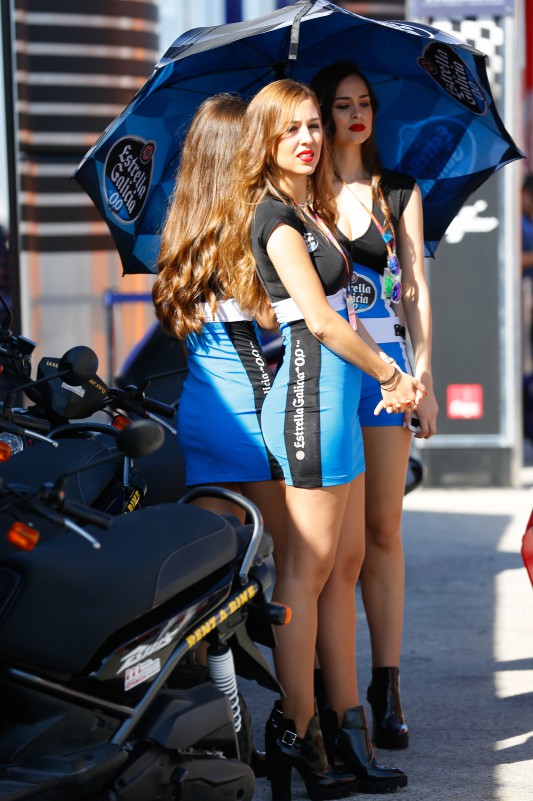 JORGE: Yes, good afternoon.
MOD: Jorge you had a good showing in Austin 2 weeks ago, that has to boost your confidence coming into this round?
JORGE: Yes, is a good result. We qualify good, and get the good start. I see Valentino crash, but I stay quiet. I do my best and I come in second. Is my best result in Austin, so for sure I feel good for Jerez.
MOD: There were a lot of rumors around your move to Ducati, can you say whether that will affect the updates that are available to you coming into this weekend?
JARVIS: (Interrupting) Yes, I can field that one. Jorge is the reigning world champion and Yamaha is committed to providing him the best chance possible of retaining his championship through the season.
MOD: ... Okay. Thank you for that.
Jorge
, you have a strong record here at Jerez, coming 1st, 4th and 3rd for the past 3 years. Has the negotiations for the move to Ducati affected your preparation coming into this weekend?
JARVIS: (Interrupting) Yes, I can field that one. Jorge is the reigning world champion and is committed to giving himself the best chance of retaining his championship at the end of this season.
MOD: ... Okay, moving on to the current championship leader Marc Marquez. Marc, business as usual in Austin. That must make you feel very good coming back home.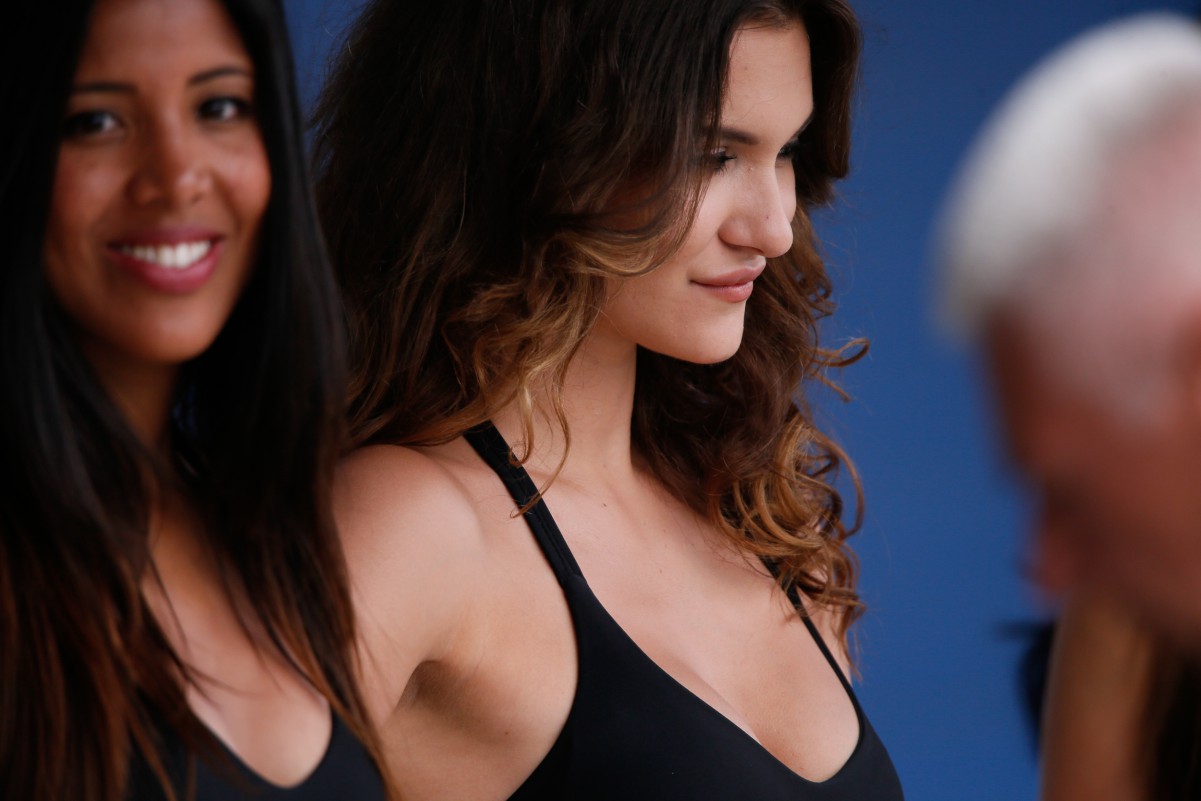 MARC: Yes, COTA is track I really like. I push hard right away, and I hear them behind me so I push hard. And you know, there was the crash and then Jorge have no pressure so he push. But I win, yes. So now it is good.
MOD: You have a really strong history here in Jerez, 1st last year and 2nd each of the two years prior. Do you think that Lorenzo will be able to match your pace on the Ducati?
MARC: Que, loco? Um, yes, I like Jerez. Is good to be race in front of my fans and my family. I try hard, so I have the confidence that I will finish strong.
MOD: Thank you Marc. Next we have factory rider for Ducati, Andrea Dovizioso. Andrea, tough day at the office in Austin?
DOVI: Yes, is unfortunate. I was going strong in 2nd, and had good battle with Dani. I brake late and drift wide, but still we have contact.
MOD: There have been rumors that Ducati is in talks to have title sponsorship from Target brand of companies so they can keep their livery. Can you comment on that?
DOVI: What is this, Target.....?
MOD: First Argentina, then Austin.... Never mind. Can you tell us what the climate is like at Ducati with confirmation that Jorge will be coming over next year?
DOVI: We are professional, so we keep trying to race the best. We focus on this weekend and the championship to fight the hardest. I am not so good here, I finish 9th, 5th and 8th. But Gigi has the updates, and I am feeling good so I am hoping for the best.
MOD: Thank you Dovi. Finally we turn to factory Suzuki rider, Maverick Vinales. Maverick, your second time here on the Suzuki.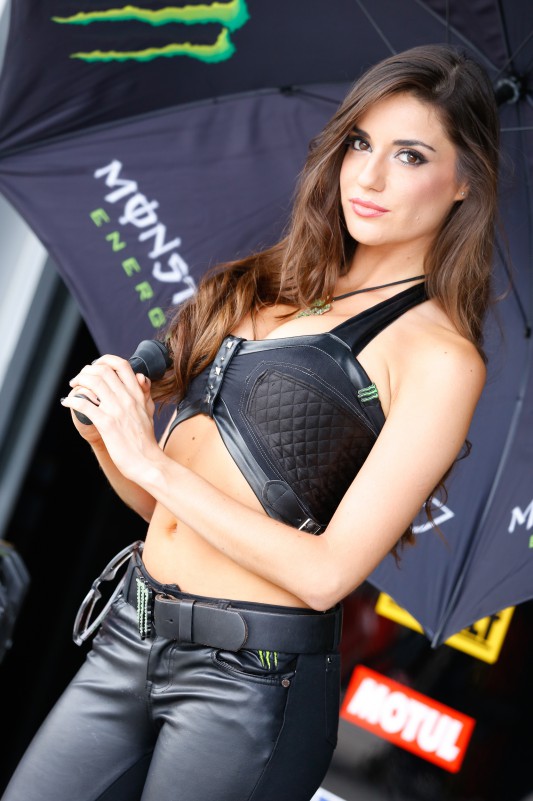 MAVERICK: Yes, is my second time. I finish 11th last year my first time, but the GSVR is better this year so should be a good race.
MOD: Maverick, with Lorenzo moving to Ducati you are being rumored as a strong possible replacement on Yamaha. Can you elaborate on that?
MAVERICK: Yes, um, I do not know such things. I try concentrate on the race and make the best race I can.
MOD: Very true. You mentioned that you came in 11th last year, but the GSVR is definitely a stronger package than last year. You had a very good ride in Austin, finishing just off the podium in a strong 4th place. Considering how strong you are on the Suzuki this year, can you tell us whether Jorge will gel quickly with the Ducati or will his smooth style hurt him?
MAVERICK: WTF?
MOD: Well, that's all the time we have. Thank you everyone.
©2016
AyerFleming.com