Circuit Information
LENGTH: 4.2 km / 2.63 miles
CORNERS: 6 left - 10 right
WIDTH: 14 m. / 45.93 ft.
LONGEST STRAIGHT: 565 m. / 1853.67 ft.
Laps: 28
2/3 of laps: -
Total distance: 118.3 km - 73.6 miles
Weather courtesy of Weather.com
[table]
[tr][td]DAY[/td][td]COND[/td][td]HIGH[/td][td]LOW[/td][td]PRECIP[/td][td]WIND[/td][/tr]
[tr][td]FRI Sep 11[/td][td]cloudy[/td][td]60°F[/td][td]45°[/td][td]20%[/td][td]E 5 mph[/td][/tr]
[tr][td]SAT Sep 12[/td][td]mostly cloudy[/td][td]63°[/td][td]47°[/td][td]10%[/td][td]SE 7 mph[/td][/tr]
[tr][td]SUN Sep 13[/td][td]mostly sunny[/td][td]66°[/td][td]52°[/td][td]10%[/td][td]ESE 7 mph[/td][/tr]
[/table]
What If Racing Were Like... TV?
In the criminal justice system, motorcycle racing based offenses are considered especially heinous. In New York City, the dedicated detectives who investigate these pseudo felonies are members of an elite squad known as the Moto Victims Unit. These are their stories.
(ominous tones)
Law & Order: MVU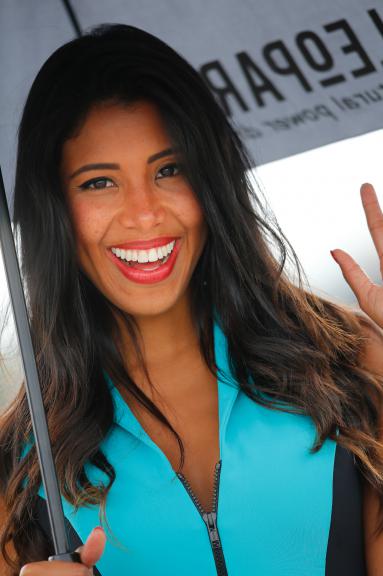 INTERIOR: A well used interrogation room. Soft, orange light filters in through bars blocking the dirty window. The muted sounds of the city float up from the street: a wailing siren, the boisterous voices of a couple arguing, the raucous babble of a myriad honking horns. One man sits at the flimsy, scarred table in the center.
Det. STABLER: (Standing) Now let's take this one from the top. (Pulls chair away from table and sits down.) 2 weeks ago you were....
REP: (Interrupting) Look, I've already told you, I'm just an HJC rep. That's all. (Rubs arms nervously.) I show up, I do my job, and then I leave.
STABLER: Right. (pauses) And that job is what, exactly?
REP: I get the helmet ready for Jorge before the race, get replacements if one gets damaged, that kind of thing.
STABLER: And after you get it ready you hand it off to Jorge for him to go on track, is that right?
REP: Yes, that's right.
Det BENSON: (From the window behind REP) So you were the last person to handle the helmet before Jorge went out at Silverstone.
REP: (Warily) Well, yeah I guess so.
BENSON: So if the helmet was sabotaged, you would have had the opportunity.
REP: Wow, now wait a minute. That's not what I'm saying.
STABLER: It's OK, we get. Lorenzo was the favorite to win which could have upset somebody's apple cart. So maybe you did something about it.
BENSON: Is that what happened? Did somebody pay you to do it? Just be honest with us and maybe we can help you.
REP: I
am
being straight with you! I had nothing to do with it!
BENSON: Look, we're on your side but you're not giving us anything to work with here.
STABLER: Or maybe you're not that good at your job? Is that it? Nobody got to you but you're just incompetent?
REP: I am dam... I am good at my job.
STABLER: (Slamming hand on table) Then tell us what happened!
REP: Look, look at this! (Grabs helmet from other side of table) See this? (Opens visor) No breath guard. Of course it's going to fog up!
BENSON: And that's the story you want to go with? That a two time world champion....
STABLER: (Interrupting) Plus 125 and 250cc...
BENSON: Plus 125 and 250cc wouldn't think to put in a breath guard? (Pauses for effect) In
England
? In the rain?
(Tapping on two way mirror)
BENSON: (Walking to the door) You might want to think about that a bit before the next race starts. I've heard of weak stories before, but that one takes the cake.
INTERIOR: The observation room adjoining the interrogation room. The dim florescent lights reflect off the chief CRAGEN's balding pate. A soft keening as REP begins to cry is heard as STABLER and BENSON walk into the room and close the door.
CRAGEN: (Turns off the audio feed from the interrogation room) Are you guys buying that?
BENSON: I don't know chief, it's a pretty big pill to swallow but it could happen.
STABLER: Don't tell me you're falling for that act! Lorenzo was a shoe in for that race; now suddenly he's barely holding on to fourth because he forgets to put in a breath guard in the UK?
CRAGEN: Knock it off you two! What do we know so far?
BENSON: Look, we know Lorenzo could have taken the lead if not for that (pauses and waves at glass where REP is now visibly flagellating himself) "mix up". He's got another chance this weekend, considering he's won 2 out of the list 3 races, in 2012 and 2013. He still finished 2nd in 2014. So he's got another solid chance.
STABLER: Still, that fourth place really set him him back. If he wasn't fogging up he probably could have run at the front, so it's really suspicious that he didn't.
CRAGEN: So why don't you find out who else was galloping off at the front without any helmet issues.
(Break for advertising)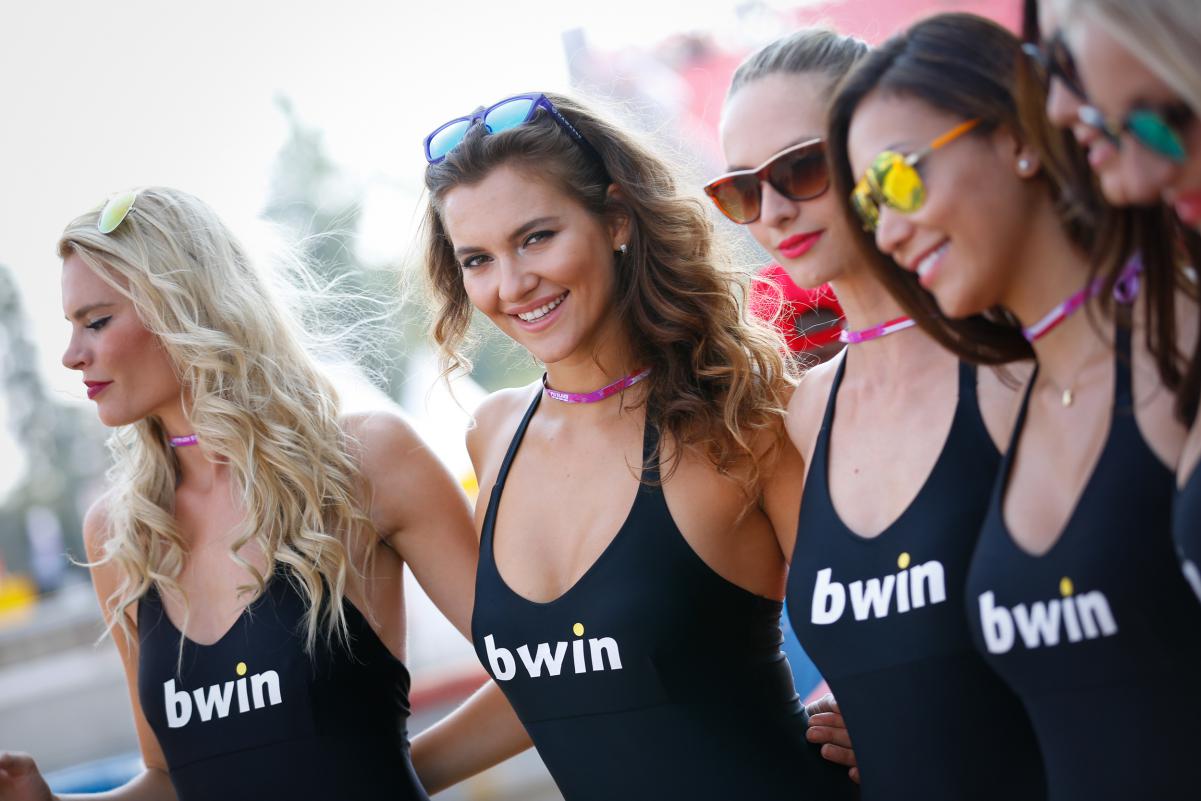 (Ominous tones)
EXTERIOR: An elementary school. A flood of children with varying ages erupts from the heavy metal doors at the front of the building. Teachers escort younger children to waiting parents. A stern looking adult stands watch at the doors overseeing the afternoon dismissal as the detectives arrive.
STABLER: Hi, I'm looking for Santi Hernandez.
SUPPO: (Looking suspicious) Who's asking?
STABLER: (Flashing badge) I'm Detective Stabler, this is my partner Detective Benson. We have some questions we'd like to ask him.
SUPPO: Hey, Hernandez! (Several teachers and parents turn in his direction) Santi! (Gestures at a teacher standing with a group of toddlers and their parents) Got some folks who want to talk to you.
(Santi hands off the children, smiles and waves and then approaches the detectives)
SANTI: I'm Santi Hernandez.
STABLER: (Flashing badge) Detectives Stabler and Benson. Can we talk somewhere?
INTERIOR: Middleschool classroom. Under-sized desks and chairs are neatly arranged. An assignment is written on the board to submit an summary essay on lean angles and wet condition.
SANTI: (Taking a seat on the edge of his desk) I don't know what to tell you, detectives. Our boy came out one of the worse for that situation.
BENSON: But prior to his incident, he had managed to run away at the front convincingly despite the tricky conditions.
SANTI: True, but Marquez had been fast all weekend. He even pipped Lorenzo for pole and was looking strong for a win.
STABLER: But that was in the dry. Once the conditions changed I'm sure he was still eager for a good finish, especially considering the start to the season.
SANTI: True, he had a rough start to the year, but he was working pretty hard to turn it around. And really, a lot of the pressure was already off so he had no need to get involved with anything that you're suggesting. The fact is that he didn't really
need
a win there.
BENSON: What do you mean?
SANTI: Well think about, Marquez had already shown that he could be more patient in the Czech Republic, just sit it out and take a good finish. In England he was looking good for a win in the dry, and he's been pretty good in the wet overall. So with just a strong finish in the UK to shore up his position he would have really been on track for a good finish to the season in Italy.
BENSON: Funny you should mention that, because he doesn't exactly have a sterling record in Italy. He finished, what, 15th in 2014? So maybe he wanted a little extra insurance.
SANTI: But he won the race in his rookie season. Everybody crashes, detectives, and as you said with the way our season has been going - and did go in the UK - getting somebody's helmet to fog up isn't the kind of help we need. Maybe you should be looking in another direction.
STABLER: I'm sure you have just the person in mind.
SANTI: Well, who really made out the best with all of the chaos over that weekend? (Looks at them expectantly)
(Break for advertising)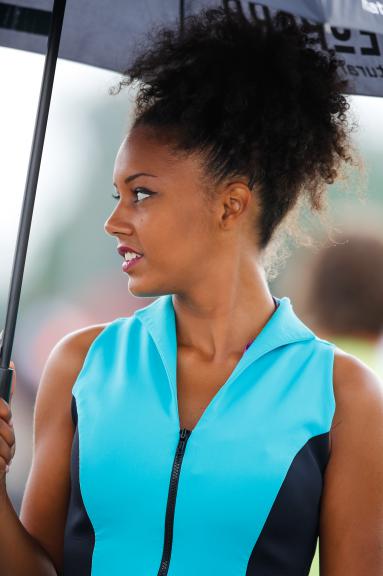 INTERIOR: A posh executive office lobby. The room is decorated with rich leather chairs and impressionist artwork. A stunningly beautiful receptionist sits behind a large wooden desk.
RECEPTIONIST: (Tapping earpiece) Mr. Rossi will see you now detectives. If you will please follow me.
(Stands to reveal a clinging pant suit that accentuates a dancers body. Leads detectives through a pair of large doors adjoining the lobby.)
INTERIOR: An executive meeting room. The entire back wall is made up of large glass panes overlooking Central Park. A large conference table dominates the room interior. ROSSI sits at the head of the table flanked by lawyers L1 through 8 on each side.
BENSON: Mr. Rossi, thank you for agreeing to meet with us. A number of your rivals were not so fortunate considering the, as you said (nodding at L1), "tricky conditions".
L5: (Hands a stack of papers) Here you'll find affidavits from the local Church, Synagogue and Pagan Temple all confirming that Mr. Rossi is not some form of supreme deity who can control the weather.
L8: Here is an affidavit from AGV and another from HJC all to confirm that Mr. Rossi has no affiliation with HJC and therefore has no influence on those matters.
STABLER: You just have all the answers, don't you? You know, you came fourth in Italy in 2013. So what happens this weekend?
L1: Mr. Rossi would like to express his eagerness regarding this weekend. He did podium on the Ducati in 2012 in the dry, and he won in 2014 aboard the Yamaha. Now, if there is nothing else detectives....
(Roll credits)