Circuit Information
LENGTH: 5.5 km 3.43 miles
CORNERS: 11 left - 9 right
WIDTH: 15 m. 49.21 ft.
LONGEST STRAIGHT: 1200 m. 3937.01 ft.
Laps: 21
2/3 of laps: -
Total distance: 115.8 km - 72.0 miles
Weather courtesy of Weather.com
[table]
[tr]
[td]Fri[/td]
[td]Sat[/td]
[td]Sun[/td]
[/tr]
[tr]
[td]
High: 80°
Low: 66°
Chance of rain: 80%
[/td]
[td]
High: 82°
Low: 69°
Chance of rain: 90%
[/td]
[td]
High: 82°
Low: 67°
Chance of rain: 80%
[/td]
[/tr]
[/table]
Famous Quotes for Famous Finishes
"My name... is...
FRANKENSTEIN!
"
-
Dr. Frederick Frankenstein
Ducati Racing Team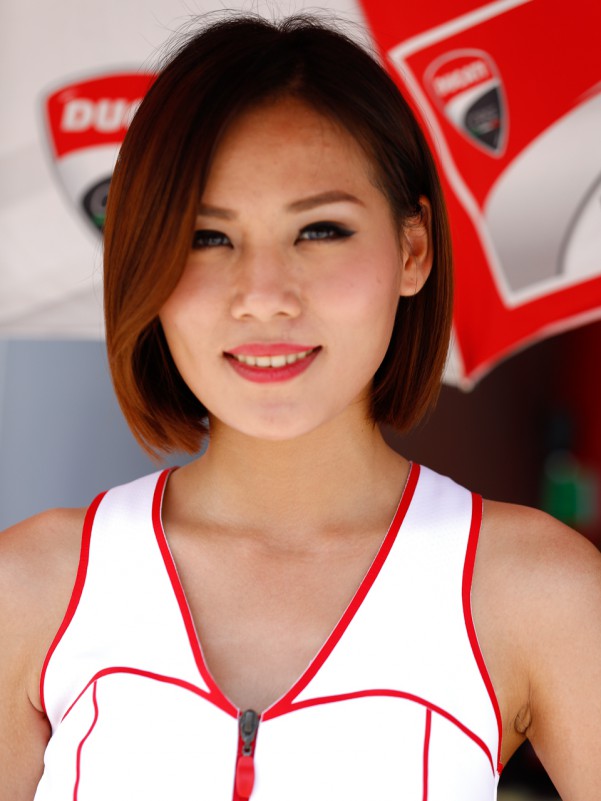 You consciously control your breathing as the second to last corner falls away behind you. The deep droning throb of a well tuned V4 engine is just behind you, a constant nuisance that you fight to ignore. The engine beneath you howls as the revs climb, only to be silenced a moment later. Impossibly late you stab on the brakes, feeling the bike tilt and shudder beneath you as the rear tire tries desperately to swap places with the front in a most inelegant fashion. Before the chassis has any hope of settling itself you twist viciously on the handle bars, slamming the machine on its side. The horizon tilts crazily as you attack the final corner, cutting... no stabbing into the racing line. One breath in, one breath out, and you're past the apex. Your right hand twists on the grip, quickly but smoothly. Now the front tire is the one pawing for air as you bang up through the gears, the engine again howling but this time in triumph as the drone of your opponent's engine dies away behind you. You smile confidently, know that you had the line and you had the drive. One breath in, one breath out and the world around is you a blur. Click, next gear up and the start-finish line looms. One breath in, and there is a distant sound in your periphery. Click, one gear up and you are shooting down the main straightaway. The drone is a growl, a scream, a thing of nightmares crawling out from under the bed and oozing a foul stench that permeates the air as it reaches for you hungrily. You tuck yourself in more, trying in vain to merge with the plastic and carbon fiber beneath you to no avail. Your wrist aches from the pressure but there is no more twist to the grip. One breath out, and you curse loudly as a flash of red streaks ahead in your peripheral vision. As you cross the start-finish line you are already plotting the next pass, the next block, the next anything that can hopefully put the Aprilia RSV4 behind you and build enough distance between the two of you on the straight to make the pass stick.
Yes, I said the Aprilia RSV4, and for years now that exact scenario has played out time and again in World Superbike racing. The brainchild in part of one Gigi Dal'Igna, many a rider has discovered that passing one is "easy", as long as you don't need the pass to stick; and if there is a straight ahead (ahem: Phillip Island anyone?) then woah Nelly!
So what does a production based bike flitting away in superbike racing have to do with a full on prototype machine racing in the top flight exotic series? I'm sure that Valentino Rossi would have some strong opinions on that one as he fought tooth and nail to make a pass, any pass, stick in the lights of Qatar. Gigi's own calling card of handling, acceleration and raw power came alive under those lights, and it was a thing to behold. In no way does this diminish the excellent rides by both Ducati factory riders on the day - or night. They both gave their all and a double podium and hard fought near victory is an incredible accomplishment for both against the combined might of Yamaha and Honda. However the true winner is without a doubt Dal'Igna. They called him mad when he put wings on the RSV4, but (to paraphrasically quote the man), "How can it fly with no wings?" And fly it did, and has, all the way to multiple championships. Now the GP15 has wings, and it was certainly flying in fine form. So much so, in fact, that
Ducati's fuel allowance is now cut to be more in line with the other factories
. Whether this will affect the GP15 is doubtful at best, as Gigi seems to have taken the savvy approach of developing the bike to the full factory spec, using only those allowance under the Open rules that assisted in rapid development.
Andrea Dovizioso #4
2014 - Ducati Factory: 3rd
2013 - Ducati Factory: 7th
2012 - n/a
"Don't call it a comeback; I've been here for years!"
- LL Cool J
Movistar Yamaha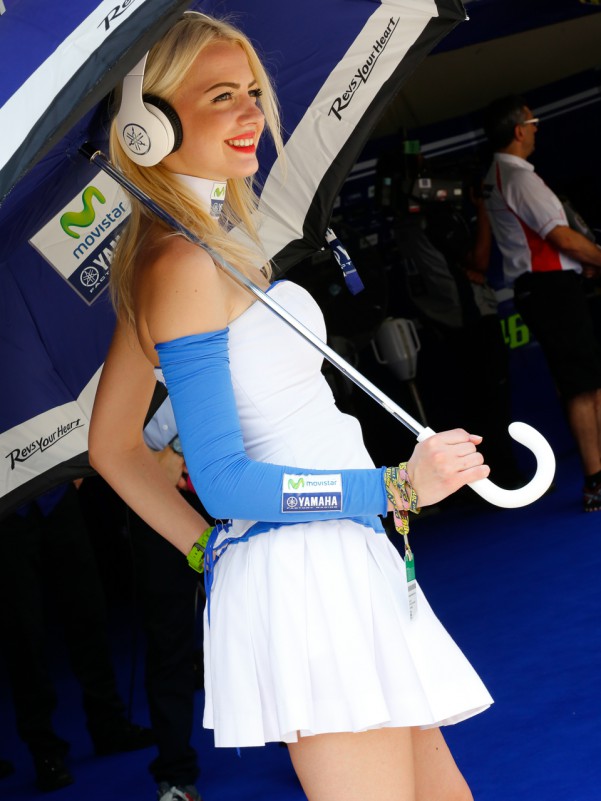 To become a legend, you don't just set records; you keep setting them, sometimes long after everyone thought you were done. Love him or hate him, Valentino Rossi continues to race and continues to set records long after many were claiming that he was past his sell-by date and, quite frankly, may have been a touch on the ripe side. If his performance on Sunday wasn't enough to shut down that kind of talk, nothing but an act of the divine will (and even then....) So how do things shake out now for the 9 time world champion? Well,
he and Iannone were also involved the last time the Spanish armada were shut out of the podium... all the way back in 2009
. He is now the oldest rider to lead the MotoGP championship since Jack Findlay and Barry Sheene shared the honors back in 1977! In fact he's the oldest rider to win the opening round since Harold Daniell did it back in 1949 for the very first 500cc race.
His biggest impediment likely remains the reigning champion, Marc Marquez. Marquez had his roughest start to the season since entering the class two years ago, however falling to the back of the grid barely seemed to slow down the Repsol Honda rider. By the checkered flag he had passed the entire field save the top 4, including his own teammate aboard the other factory Honda. However several factors are already working in his favor. This is Rossi's strongest start to a season in almost a decade, and comes fast on the heels of a strong finish to 2014. Rossi has a certain amount of momentum on his side. However Austin's Circuit of the Americas has not been overly kind to him. Rossi has never finished on the podium in central Texas, and has suffered mysterious failures that have seriously hurt his chances.
If
Rossi wants to make a serious charge at the championship, then his first real challenge must be to turn his fortunes around.
Valentino Rossi #46
2014 - Ducati Factory: 8th
2013 - Ducati Factory: 6th
2012 - n/a
"Baby come back, you can blame it all on me."
- Player
Repsol Honda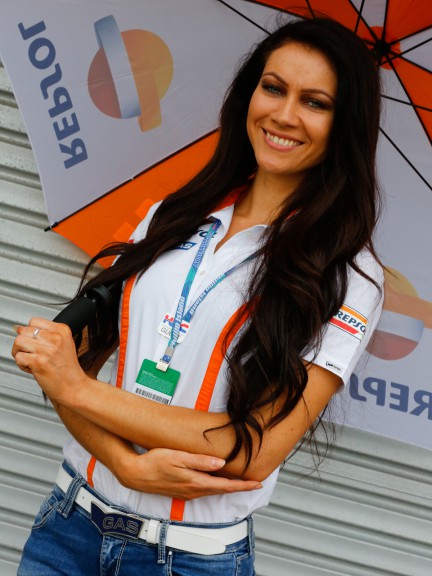 Dani Pedrosa is in a bad way. Not career ending bad, though it looked pretty dire for a while there. For now,
Pedrosa has undergone corrective surgery
in the hopes of correcting an issue with arm pump that has grown prohibitively bad over the last few rounds. It was so bad at Qatar that Pedrosa elected to undergo surgery immediately after rather than attempting to battle through as much of the season as possible, a practice common among the riders. The move is unusual, but after 2 failed attempts to correct the issue he was left with little choice.
This puts the factory Honda team in a difficult position. Pedrosa will be out for up to 6 weeks, leaving a much coveted seat open in the Honda garage. While there is little surprise therefore that Honda was looking for a temporary replacement to fill that space, it was perhaps a bit of a shock to learn that they officially
put the call in to errant rider Casey Stoner to fill those shoes
. Stoner still has deep, endearing ties to Honda. Not only has he re-signed as a test rider for the factory through 2015, but he will make a return to racing with the brand at the 8 hours of Suzuka later this year. Yet even with all of this, the two parties couldn't come to enough common ground to entice the Australian back to the grid of the premiere class.