Circuit Info
Length: 4.005 m / 2.489 miles
Width: 12m
Left corners: 9
Right corners: 5
Longest straight: 876 m / 0.544 miles
Constructed: 1999
Race Length: 30 laps - 120.2 km - 74.7 miles
Weather courtesy of
Weather.com
:
[table]
[tr]
[td]Friday[/td][td]Saturday[/td][td]Sunday[/td]
[/tr]
[tr]
[td]
[/td]
[td]
[/td]
[td]
[/td]
[/tr]
[tr]
[td]77°F/53°F
Partly Cloudy
CHANCE OF RAIN: 10%
WIND: W at 17 mph
[/td]
[td]73°/53°
Partly Cloudy
CHANCE OF RAIN: 0%
WIND: W at 15 mph
[/td]
[td]67°/51°
AM Clouds / PM Sun
CHANCE OF RAIN: 20%
WIND: WSW at 9 mph
[/td]
[/tr]
[/table]
Cards on the Table
Movistar Yamaha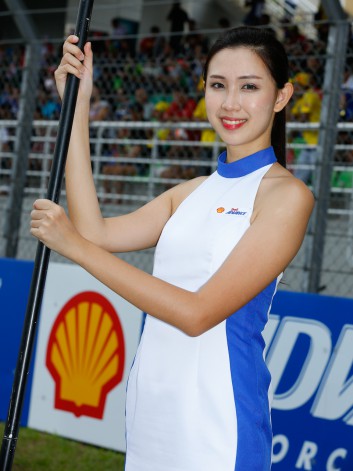 Two former world champions in the premiere class. Two hyenas circling a piece of meat under the sweltering heat of plains. The lion that is Marquez has already feasted, and now lays beneath the shade, beholding the spectacle at his leisure. That tender morsel would be 2nd place in the championship. Though to athletes at this caliber the placing is sometimes called the first loser, in such a dominant season for the continuing world champion it has special significance. It shows the world, and the team, that this rider came the closest of the field to besting the man who seeks to place his mark as a future legend in the class.
There's little that can be said to differentiate between the teammates. More significant are their similarities for the season. Both come to Valencia with two wins apiece, giving Yamaha a morale boosting four wins out of the 5 that weren't claimed by Marquez. Though only Lorenzo has managed a back-to-back win this season, between them they held the top step for 4 races in a row and interrupted - no, halted - a seemingly dominant season for Honda. Each has faltered at different times for the season, and therefore brings different strengths to the finale.
Lorenzo had a miserable start to the season, a point belabored in the months past. However to be positioned in third place after such a torrid beginning puts an important point in his favor, namely that of momentum. Lorenzo was able to gather himself, no small feat given the mistakes and mis-steps that plagued the first 3 races. There's a scene from the movie The Incredibles where Elastigirl cries and wimpers because she feels her husband is having an affair. In a brilliant performance
by voice actor Brad Bird
costume designer Edna Bird slaps one of the most powerful beings on the planet silly and tells her to get a hold of herself, reclaim her power and take back what is hers. "And then afterwards come and tell me all about it, darling. You know how I enjoy our chats!" Given the despondent looks from Lorenzo early on I imagine that he had much the same treatment from someone in his camp, with equally gratifying effect. Lorenzo has made a charge back to the front, and while never in championship contention (nobody else was, to be fair) he has the trend to take 2nd place.
Rossi on the other hand, has consistency on his side. Ironically, he is the Mr Incredible to Lorenzo's Elastigirl. He has been fighting the good fight from the season opener under the lights of Qatar where he battled for the podium to his most recent win at Phillip Island. He hasn't suffered the indignity of a ride-through penalty, true, but he has mis-timed tire choices and it would be hard to forget his run-in with the astro-turf at Aragon that could have easily ended his season. Always resilient, however, Rossi bounced back to podium again at Japan and claim the top step in Australia. Lorenzo's turn around season has allowed him to close to within 12 points of Rossi, but it is Rossi's consistency that has allowed him to maintain a lead and even stretch it out at the last race. With the final race taking place in Spain, and his 3 primary rivals all being Spanish, Rossi has some pressure off in that he doesn't actually have to beat Lorenzo to take 2nd in the championship. He only needs to finish in close proximity to secure his place.
But we all know he's going to try to beat him.
Repsol Honda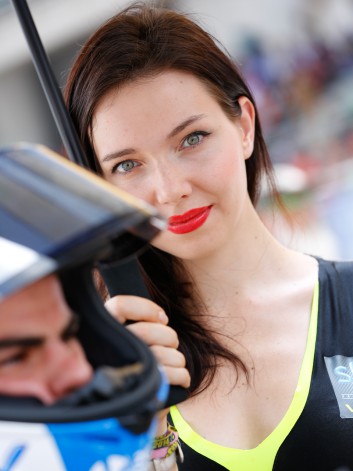 So what do you do when you have the world championship wrapped up in a bow with a few races left to go for the season? Well you could travel I guess, but as a GP rider you get that already. You could maybe chase the paddock girls around with some comically large and vibrantly colored feather. Or you could take your pick of a bunch of records and go, "Yeah, I think I'll try to break that one today." He's already managed a couple more for the year, the last one coming in Japan where he gifted Honda it's first ever championship on home soil. Now he has a shot at one more. He's already tied for most wins in a single season, and with just one race left on the calendar he has one final chance take it for his own.
With the form Marquez displayed early in the season one would have thought him a shoe in for the honors, winning and astonishing 10 races in quick succession as if the rest of the field had stayed home with the flu. Too soon? The world was mesmerized, flabbergasted, completely befuddled. Having watched "the aliens" rule the roost for so many years we collectively had begun to think that they may, perhaps, have been from another world. Yet here was this young upstart not only making them seem human, but plain old ordinary. Then came the first crash, followed by the second, and all was right with the world again. With some semblance of order restored once more, Marquez will not have an easy time of clinching a new world record. Fortunately he's always been up for a scrap, so he's sure to give the rest of the field a what-for should they get in his way.
Of course, one of the first people to get in his way will likely be his erstwhile teammate, one Dani Pedrosa. Lorenzo once called himself the anti-Pedrosa, and it seems that they have both stayed true to form this season. While Lorenzo's season has come up, so has Pedrosa's gone down. From a disastrous attempt to unseat Marquez in a wet Magny Cours, his season has gone from bad to worse. He has unceremoniously crashed out of the last two races in a row, and finished off the podium in front of the Japanese brass at Motegi - a race that Lorenzo won.
What does that have to do with Sunday's race? Well one has to wonder just how much will Dani want to win. While the World Superbike championship finale was marked with teammates (present and future) trying to one-up each other and team orders be damned, Pedrosa's fate is inextricably linked to that of Honda and you have to think that Honda would rather like Marquez to have that little victory. So will Pedrosa really be racing to win? Or will he be more inclined to run interference to help his teammate.
Inquiring minds want to know!