Circuit Info
Length: 5.543 m / 3.444 miles
Width: 25m
Left corners: 5
Right corners: 10
Longest straight: 920 m / 0.572 miles
Constructed: 1998
Race Length: 20 laps
Total Distance: 110.9 km - 68.9 mile
Weather courtesy of weather.com
:
[table]
[tr]
[td]Friday[/td][td]Saturday[/td][td]Sunday[/td]
[/tr]
[tr]
[td]
[/td]
[td]
[/td]
[td]
[/td]
[/tr]
[tr]
[td]87°F/78°F
Sunny
CHANCE OF RAIN: 20%
WIND: NNE at 12 mph
[/td]
[td]87°/78°
Mostly Sunny
CHANCE OF RAIN: 20%
WIND: NNE at 10 mph
[/td]
[td]87°/77°
Scattered T-Storms
CHANCE OF RAIN: 40%
WIND: NNE at 11 mph
[/td]
[/tr]
[/table]
Resurgence!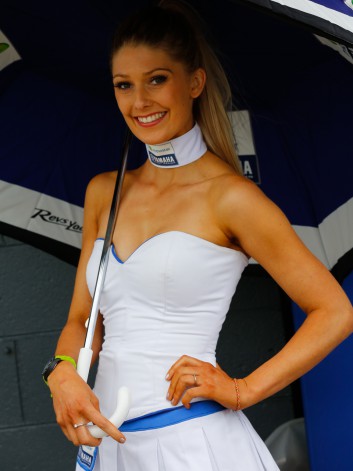 It was 6 whole races, one third of the 2014 season, before there were more Yamahas than Honda on the podium. It was a further 7 meetings before Yamaha unseated Honda on the top step of the podium. The Honda hasn't just been strong, it has been absolutely dominant. If you want a near guarantee for a win, you'd better be Marc Marquez. If you can humbly settle for a whiff at a podium, then you'd want a Honda 'twix your thighs.
Simples.
So it comes as something of a shock that Yamaha became the first manufacturer to successfully implement a complete shut out of the podium. Where on earth did that come from? Well let's take a look at the 3 riders making a push for their season and careers, and helping Yamaha make a push back to prominence in the series.
Valentino Rossi #46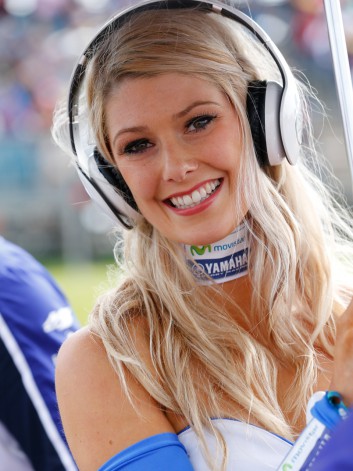 Rossi's win on Sunday brings his total to 2 for the season. With one person winning the entire first half of the season, chances to top the podium have been few and far between. With Honda dominating the podiums this year it's somewhat of a shock that Rossi is even in 2nd place for the championship. But he is. After a disastrous qualifying session at the Australian circuit Rossi found himself
loitering in sixth place by the first corner of the race
and knew that he was in for a scrap to the end. By midway through the race he had dispatched of most of the stragglers and only his rival Lorenzo remained.
And thus commenced the most entertaining battle of the entire race. With equal machinery there was no chance of either competitor haring off on the straights, so it came down to tactics and daring. Lorenzo did an admirable job of learning where Rossi was strong and held him back over a series of laps. The two Yamahas were like a pair of hungry dogs after a bone, growling and snapping at each other as they jostled for position. It never really came to the point where it might have ended in tears, but it was good, hard racing until Rossi eked out a hair of a lead.
And then Marquez crashed, leaving Rossi with clear air ahead. Now up to 8 points ahead of Lorenzo Rossi ties Lorenzo for wins this season and - perhaps even more importantly - continues Yamaha's winning streak in the premiere class. After an absence of the first 12 races Yamaha has now won the past 4 races in a row, serving notice to Honda that the gap tot he front has been closed.
Key to success: Aggression. These last two races represent Marquez's last chance this year to eclipse the all time records for wins in a season. With the title already wrapped up Marquez has considerable latitude to race as aggressively as he wants to. Rossi had better be prepared to go toe-to-toe if he wants to win back-to-back.
2013 - Yamaha Factory - 4th
2012 - Ducati Factory - 5th
2011 - Ducati Factory - N/A
Jorge Lorenzo #99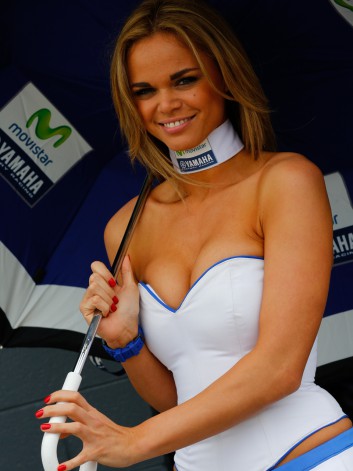 Lorenzo's front tire illustrated perfectly just how his weekend and his race went. On one side it was smooth, nicely worn and sticky. Unfortunately that was on the right side and The Island is comprised largely of left hand turns. The left side of Lorenzo's tire looked best suited to a horror or sci-fi movie. Pitted, degraded and worn it looked more like the crater filled landscape that some terrifying alien creature might emerge from than an almost race winning tire.
There have been many theories put forth about just why Lorenzo's tires
underwent such a drastic fall. The asymetric nature of Bridgestone's latest offering for Phillip Island have received a fair amount of fingers pointing in their direction, however other factors such as sudden and drastic fluctuations in temperature on race day undoubtedly played some part as well.
Whatever fault may be assigned after the fact, Lorenzo's initially brilliant race went from positive to negative in a hurry. Like his teammate, Lorenzo had no realistic chance of catching Marquez. By the time that Rossi battled his way through the pack and onto Lorenzo's back tire the former champion had already settled into a good rhythm for 2nd place and seemed game for the fight. The battle between the two was intensely intricate. Any pass in the corners of Phillip Island resulted in a draft along the legendary long straight. Blocking any one passing opportunity invariably left two more open to be exploited.
Then Lorenzo suddenly fell off pace and Rossi cruised to pull out a lead. Worse still Lorenzo's times began to plummet. He fell into the clutches of not just any Ducati rider, but Cal Crutchlow on the obsolete GP14.01 who was having the ride of his year. It didn't take long for the Englishman to dispatch Lorenzo and rocket away to a strong and lonely 2nd place. Lorenzo in the meantime had seemingly tossed the anchor overboard and was just cruising around.
Then the crash fest really got underway. First Marquez lost the front in a bizarre spectacle with the bike nearly vertical. Then Crutchlow dropped out in similar circumstances. Pol Espargaro went out spectacularly, rear tire off the ground in a stoppie with the front tire trailing smoke as it skated along the ground in full lock. By the time Lorenzo crossed the finish in 2nd and the cameras gave audiences a look at his tires it was obvious that he was lucky to have nursed it home as he did. Discretion is indeed the better part of valor, and Lorenzo took the gamble of first finishing in the hopes of finishing first.
He didn't quite make that top step, and the second place cost him 5 points in his chase for 2nd place. However it put a world if space between himself and former 2nd place holder Pedrosa who now sits 17 points behind his compatriot.
Key to success: Passive Aggression. Lorenzo has made a great come back so far this season, and his best races have been the ones where he hasn't been scared to get his leathers a little dirty. Sepang might be carnage in the wet, and if Lorenzo can stay out of the bumper cars he could keep Yamaha on top.
2013 - Yamaha Factory - 3rd
2012 - Yamaha Factory - 2nd
2011 - Yamaha Factory - N/A
Bradley Smith #38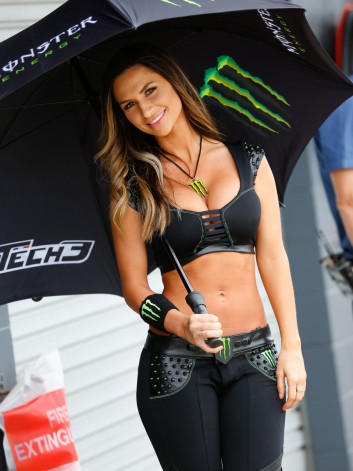 Tech 3 hasn't given us much to cheer for in 2014. With the top 4 factory bikes locking up the podiums quite effectively and the Ducati making positive strides forward under Gigi Dal'Igna's black magic there haven't been many opportunities for the satellite riders to shine. To complicate matters Smith has been paired with wonder kid Pol Espargo, the youngster who took the fight to Marquez in the support classes and the man who many believe to be the reigning champions best chance at a rival in the coming years. Competition has been fierce and the waters deep for the Briton, and he has had to learn to swim in shark infested waters.
Qualifying a strong 4th place, Smith got an even stronger start and leap frogged the pack to lead the race in the opening lap. It takes a lot to keep a satellite bike ahead of the established factories, however. So much, in fact, that
Smith admits to nearly crashing multiple times
trying to stay with the lead pack. Faced with the prospect of throwing it all away Smith dialled back his enthusiasm and fell back into the clutches of the mid-pack. As the race matured it seemed that the usual script would unfold.
Then Stefan Bradl happened. Over eager, the Honda rider ploughed through the tightly bunched 2nd group taking himself out. In the aftermath Aleix Espargaro would find himself stranded on the sidelines of paradise with a beachside view. Pedrosa managed to limp his bike home, but the visibly dented wheel and cracked swing arm attest to his skill at keep two wheels on the ground. That just left Dovi on the factory Ducati and teammate Pol to battle with. Pol solved that problem himself in what might be the most spectacular crash of the season, relegating both brothers to beach bum duty. Smith dispatched of Dovi on his own and then... a couple crashes, a couple tears and a very surprised Smith earned his first podium in his second year of the premiere class.
Key to success: Weather. A 40% chance of rain means that it's not about if, it's about when. While Smith should certainly not resort to riding with no abandon, the rain may provide the opportunity that he needs to shore up his position at Tech 3.
2013 - Tech 3 Yamaha - 7th
2012 - Tech 3 Moto 2 - 7th
2011 - N/A